Universal Standard is an innovative brand that is bringing elevated versions of the essentials we wear on a daily basis. 
I had the opportunity to sit down with Alexandra Waldman the Co-founder & COO and we dive deep into their design philosophy and how they are changing the fashion game. Enjoy ladies! 
Natasha: Please describe the design and fitting process for your elevated essentials and how it differentiates you from the rest?  
Alex: Well, the reason we started Universal Standard was to make something different in the space. As an end user, I couldn't find what I wanted for a long time – modern, cool clothing for the every day. It seemed like the only options available were outfits for a baby shower. I don't want to wear a peplum top and kitten heels to go get my morning coffee – I want something effortless, yet polished. When we decided to start Universal Standard, we set out to fill that need to make clothing you can live in. 
Natasha: How would you describe your essentials to someone who hasn't heard of you guys?  
Alex: For us, it's about quality and style. For so long, plus-size women have been offered cheap and not thoughtfully made fast-fashion. We wanted to make something modern and style-relevant. Women should have stylish options even when going to the store to get bananas, not just for special occasions. That's where we fit in. We uphold the highest quality, and make sure the pieces are comfortable to live in. Each piece in the collection moves with you, instead of against you, and feels really lovely on your skin. Clothing should liberate you when you put it on.
Natasha: Your products are seasonless, which I think is great – given that, can you provide our readers an idea of how they can incorporate your pieces into their looks throughout the year?  
Alex: It's funny. When we created Universal Standard, some of the things we thought of had outrun their seasonal cycle. When you live in NY and can get anything delivered to you in 45 minutes, it seems crazy to plan your wardrobe 3 months in advance. If it's summer and you need to get a sweater, you should be able to. We ship all around the world, so when it's summer in the U.S., it's winter in Australia, so we want to be able to fill the needs of multiple markets. 
Natasha: What's the experience clients get when they come to your showroom in NYC?  
Alex: The showroom is by appointment only, because each client gets one-on-one attention from one of our stylists. You get to try on anything from the collection – style it, find your fit, and experience the quality and material in person. It can be quite the emotional experience for the customer. Being limited for such a long time, and then finding options you never realized existed, can be very empowering.   
Natasha: Give us a profile of your customer.  
Alex: Our clothes are seasonless and non-age specific. We have people come in who have just graduated from college, or who have just retired. I always describe the US woman as someone who has always participated in the same fashion culture as her "straight-size" counterpart – she browses Vogue, and covets the same styles as everyone else, but has never been able to fully engage in it because of the lack of options available to her.  Now she can. 
Natasha: What would you say is the one thing that drives your customers to shop with you?  
Alex: Our clothes are well made. Our customer service is second to none. I also feel like this market is missing our particular aesthetic. This segment is often referred to as a white space, and we feel like we are the little white space within that. We serve as another option for women to express their personal style.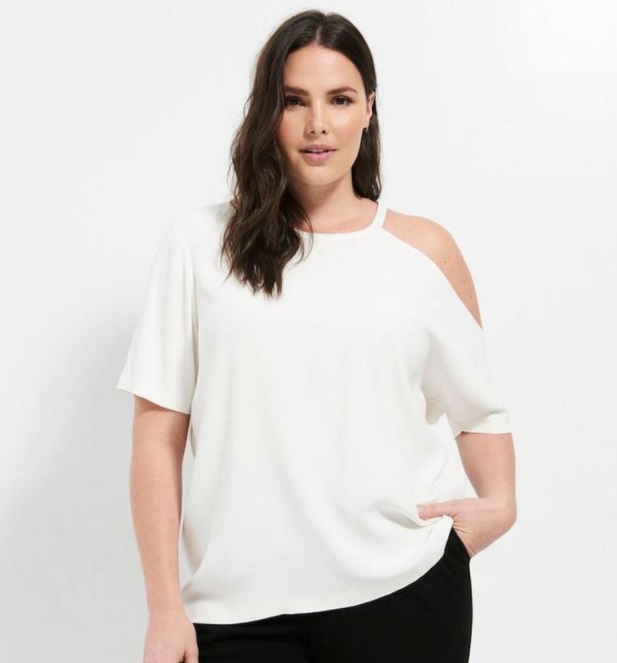 Natasha: Do you have any plans to expand beyond essentials in the future?  
Alex: We are definitely expanding. We're launching our new collection called Next Age of Innocence over the next month. We now have formal gowns and other garments for special occasions. We intend to expand into a variety of categories. Stay tuned…! 
Natasha: Do you have additional thoughts to share?  
Alex: We are experiencing unprecedented growth in this space. We should embrace everything, and not be divisive. Variety is wonderful and we should accept the differences we all represent. There are so many amazing things happening right now. People have something to say – as shown by the multitudes of emerging bloggers and voices out there.  
Inclusive fashion is definitely the new wave of fashion. Whether you are plus size, straight size or somewhere in between you want to feel like you have brands giving you want you need. So Thank You…Thank You…Thank You, Universal Standard!   
~ Natasha