asdfsadf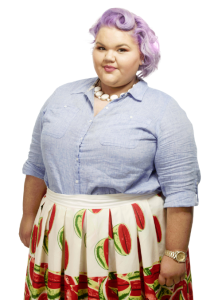 In case you didn't know, Ashley Nell Tipton is kind of a big deal in the plus-size fashion world; in fact, as the first designer of plus-size apparel to compete on Project Runway, she is making fashion history while also paving the way for all designers in the plus-size fashion space who are looking to make their way into main stream fashion competitions – and Project Runway is as mainstream as it gets!

At only 24 years of age, Ashley has already accomplished quite a bit as a designer. At 7, Ashley discovered her love of sewing, having spent days working and re-working clothes for her Barbies, and in the process learned to use her grandmother's sewing machine. By the time she was a high school freshman, she designed costumes for the classic musical "Grease" and decided then and there, that fashion was her passion. By the time she graduated, she had already completed her first entire collection.
Ashley answered Dressing Room 8's burning questions on everything from her advice to aspiring designers in the plus-size space to her tips on overcoming bullying and negativity. Check out the full interview below – enjoy!
---
Natasha: Tell me about the journey to getting on Project Runway. Overall, did you enjoy the experience? 
Ashley: It was the most interesting roller coaster I've ever been on!  I've been a fan of the show for a long time, and it was a rough time for me when I auditioned because I had just lost my grandmother. So I did it to push myself and focus my mind somewhere else…and most of all, she would have wanted me to embark on this journey. She would always call me and tell me when Project Runway was on and to watch it – and asked me why I never auditioned.
Natasha: What did you enjoy the most being on Project Runway? 
Ashley: Being able to see myself grow as a person and getting amazing feedback from the judges.
Natasha: What is something you wish you knew before joining Project Runway?
Ashley: That I shouldn't have brought 5 pieces of luggage!
Natasha: What are some challenges you face as designer of plus-size apparel?
Ashley: I'm always fighting for it, and I want everyone to see what I see, in this industry, and how much we need it.
Natasha: Are you active within the plus size fashion community? (attend regional fashion shows, blogger events etc.?) 
Ashley: Absolutely! I attended Full Figured Fashion Week in 2012 (at age 20, I was the youngest designer to present there), plus I always try to lend time to speak to reporters and industry folks about this.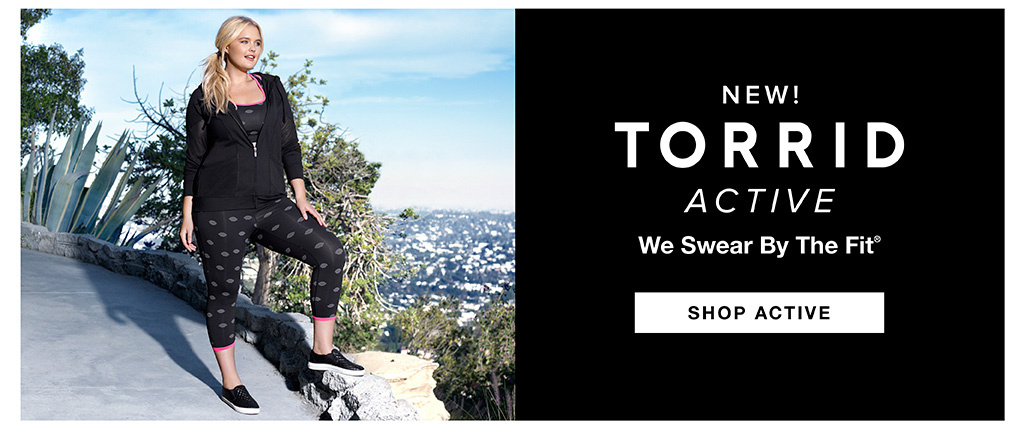 Natasha: What changes do you wish to see in the plus-size fashion industry in the next 10 years? 
Ashley: That plus-size women are considered trend setters! And they have a voice in the fashion industry.
Natasha: Do you think there are enough resources available to help you grow as a designer in the plus-size fashion space?
Ashley: I think there are, yes. I don't see the plus-size community going away any time soon, especially with the expanding fashion that is being created for them.  I think as long as I have my vision and my passion – that's all I I need.
Natasha: What advice do you have for other plus-size designers (new and experienced)? 
Ashley: To keep fighting for what you believe in – don't let up!  We need this industry to succeed.
Natasha: What has been the hardest garment/look you have ever made? Why was it particularly difficult? 
Ashley: An Avante Garde piece that I created back in college…. something I had never created before. I even had instructors doubting my ability to create it.  It turned out to be a showstopper by the way!
Natasha: Who are your current favorite designers/brands? 
Ashley: Viktor & Rolf, Marc Jacobs, Dolce & Gabbana and Jeremy Scott
Natasha: As a someone who was bullied, what advice would you give to other victims of bullying on how to cope with the negativity and succeed like you have?
Ashley: believe in yourselves! those who bully have their own issues – It's time that we learn how to process those negative thoughts and not take them personally. 
Natasha: Where do you envision yourself in the next 10 years?
Ashley: My ultimate goal is to open storefronts and have women across the world wearing my designs.
---
---
You can catch Ashley on the 14th season of Project Runway every Thursday at 9 PM EST/8 PM CST on Liftime!
To learn more about Ashley, check out the links below: 
People Magazine Article 
Bustle Article 
Daily Venus Diva reports on Ashley joining Project Runway
FFFWeek 2012 Spotlight on Ashley's showcase
Plus Model Magazine feature on Ashley's 2012 FFFWeek Show
XOXO
~ Natasha