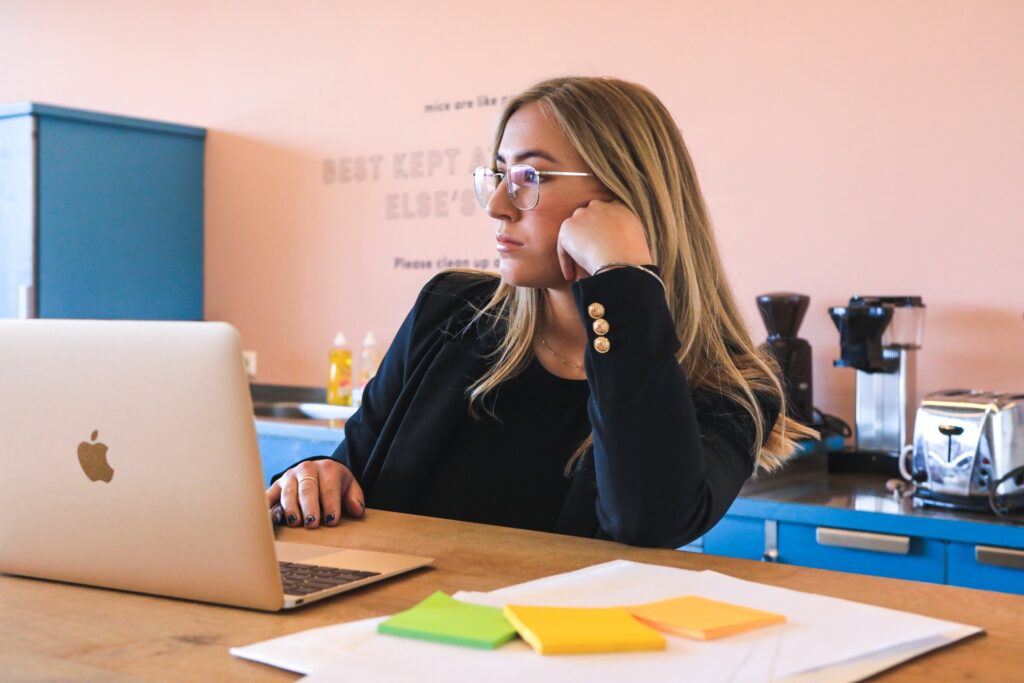 Are you looking for an internship in 2022? Guess what? HerSuiteSpot is hiring for their Sales & Marketing Internship beginning in January 2022. Want to learn more about the opportunity? Check out the details listed below: 

Application Accepted Until: December 30th, 2021
Start Date: January 10th, 2022
End Date: May 13th, 2022 
Time Commitment: 10 hours per week  
Applications: Submit your resume and cover letter to community@hersuitespot.com
Company Overview: HerSuiteSpot, a certified SBE, WOSB, WBE, and WMBE is a private network for women of color seeking to advance in leadership and entrepreneurship, providing personal and professional development for their economic success. 
Mission: To become a strategic partner to growing organization's businesses and advance the personal and economic success for women of color through education, networking, and community development. 
Values:
Provide an invaluable service to our organizational partners and members

Advance our mission to empower women of color in the workplace and business world

Execute with integrity

Be inclusive and supportive

Innovative with forward-thinking initiatives
Internship Responsibilities: 
As a Remote Sales & Marketing Intern, you will work with the HerSuiteSpot Founder, Chief Engagement Officer, and team to learn the basics of sales and marketing to generate leads, close corporate sponsorship deals, and provide exceptional customer service.

Work with our Chief Engagement Officer to find decision-makers of Corporations, Local and National Non-Profit Organizations, Businesses, and local groups.

Reach out to leads about promotions and sponsorship deals using the sales techniques developed by HerSuiteSpot.

Build relationships with potential sponsors, existing sponsors, and past sponsors.

Utilize marketing via social media, email marketing, and cold-calling to drive sales and interest to close sponsorship deals.

Develop and distribute content for the network that coincides with their sales strategy and efforts.
Qualifications:
Pursuing a college degree (e.g., B.A. or B.S. in Marketing primarily)

Minimum of 3.0 GPA

Ability to oversee and manage the full sales cycle

Easily able to speak to different stakeholders at a company

Fan of research and detail-oriented

A determined attitude and doesn't take no for an answer

Self-sufficient with proper training

Able to take direction easily

Eager to learn and grow in the field of sales and marketing

Has dedicated interest in entrepreneurship
Why Join HerSuiteSpot this Spring?  
Boost your resume with real-world working experience to learn and master the art of sales and marketing

Earn commission on the sales you close with unlimited earning potential

Gain exposure to global HerSuiteSpot Network leaders and influencers

Earn course credit (upon approval of intern's attending college/university)

100% Remote Internship with digital meetings and lessons

Opportunities for full-time employment upon graduation

Receive 1-on-1 sales and marketing coaching from the HerSuiteSpot Founder & Chief Engagement Officer