Embroidery is a traditional art form popularly considered to be an art practice dominated by women although it was singularly practiced by men, handed over through generations from master to apprentice. Nowadays with the advent of DIY projects, everyone ought to possess a hand embroidery kit as it provides a great platform for both men and women to display their creative side.
Also, there has been a misconception dwelling in all our minds that hand embroidered stuff is weaker, low quality, and of improper shape than as compared to sewn pieces. Moreover, the use of hand embroidery kits has multiple advantages over those designed with machinery. The advantages are also very effective for building good values and emotional skills in children which is why even children are encouraged to learn hand embroidery.
You know that hand embroidery is commendably advantageous in its aesthetic sense but now you also know that it offers numerous emotional and physiological benefits too. You have to be well acquainted with reasons for taking up hobbies like hand embroidery or hand sewing is highly beneficial and great for your conscience.
To enlist, some of the advantages of hand embroidery are listed below.
#1 Cost-effective
One of the most attractive features of learning hand embroidery is that it won't burn a hole in your pockets. It is a cheaper option as hand embroidery kits available in the market are inexpensive. So, in short, cultivating this hobby in you or your children is relatively very cost-effective. The cost will increase with the level of learning, but still, it is not that expensive as compared to other fancy hobbies.
#2 Enhance Creative Skills
All the skills learned through hand embroidery are easily transferable to other areas of your life irrespective of your gender for example color theory, designing, eye-hand coordination, and planning activities. They also build academic and professional skills and positive traits, manipulation skills that can be applied in other aspects of life management. Owning hand embroidery kits for yourself encourages you to anticipate and improve your imagination skills that can be converted into reality on your embroidery hoop.
#3 Dive into Relaxation Mode
Doctors recommend their patients with high blood pressure and heart rates to undertake hand embroidery in their daily routine to keep it in balance. Due to the use of both body and mind in hand embroidery, it is harmonious and peaceful to lose yourself in the art. It helps in relaxing and gives relief from all the stress and tension from the day.
#4 Boost Brain Activity
Although it is relaxing, it also gives your mind exercise to keep it agile. Doctors recommend patients to get themselves hand embroidery kits so that they can indulge in a peaceful but brain boosting practice. Concentration on the thread and needle is said to initiate brain activity and improve your focus and concentration skills. Also, there is a pattern to be followed which calls for discipline which is why learning this craft is also recommended in children to enhance their brain activity.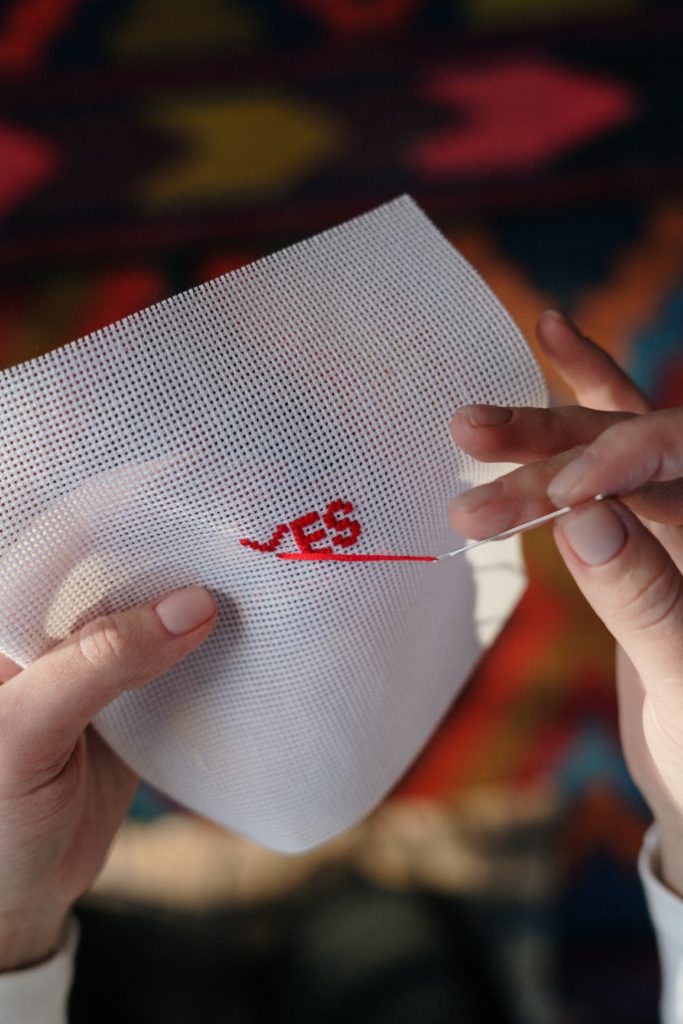 #5 Experiment with Unique and Personalized Designs
Learning hand embroidery is encouraged in children and everybody as it is very simple to design something new and unique with this art. You have the freedom to personalize and customize your crafting as you like it to be. There are several stitch options available in machinery but it is not easy to duplicate your stitch so it is unique and your product.
So…above are the reasons to take up this hobby and start shopping for your hand embroidery kits TODAY.