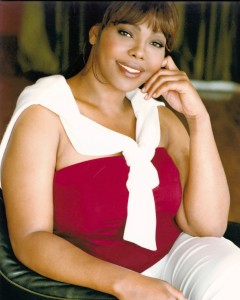 Attention all aspiring plus models: you'll want to pay close attention to what Fallon Sinclair, Owner of IPM Model Management, has to say about making it in the plus sizing modeling world!
The busy, and in-demand Fallon Sinclair began her career on the local circuit as a plus-sized runway model in the 90's, when plus sizes were a rarity in fashion shows. In 1993, she signed on with the legendary Click Model Agency in Chicago and began a long and successful career with a client list that included The Avenue, Lane Bryant, Ashley Stewart, Bloomingdales and Nordstrom's. She became a familiar face on television as well as in print, starring in national television commercials for Weight Watchers and Just My Size and frequently modeling on ABC-TV's acclaimed morning show, "The View." Most recently, she graced the runway on "Entertainment Tonight" for Queen Latifah's new clothing line, Curvations.
Fallon then moved to New York and began working for Ikon Model Management where she developed and created their plus size division. Soon after that, in 2001, she opened her own company IPM Model Mgmt, which caters to models of all sizes. 
Check out my interview with Fallon below! 
Natasha: What are you loving about the fashion industry today? 
Fallon: That more designers are catering to plus size women, resulting in more high fashion and trendy outfits in plus sizes. 
Natasha: What would you change about the fashion industry? 
Fallon: More diversity!
Natasha: What do you look for when you are scouting for talent? 
Fallon: Height, proportionality, skin texture, personality, and whether she has beautiful and white teeth. Personality is really important because if a woman can make everyone in the room smile or feel uplifted, then she is more likely to book a modeling job.
Natasha: Do you need to be trained to become a successful model?
Fallon:  There are women like Linda Evangelista who were born to be models. She was described as a chameleon of the industry while Kate Moss had to be trained to become a successful model. However, all models inevitably need some training in the profession.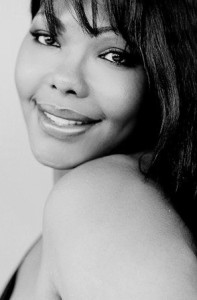 Natasha: What are common mistakes made by models? 
Fallon: #1 – Sharing unfinished pics after a shoot on social media. When models do this, they are not thinking about the consequences of their actions. Sometimes the element of surprise is everything. 
#2 – Changing your look too often; looking one way for a shoot but looking completely different when meeting with the client.  
# 3 – Not practicing or testing.  It is important to get ready before working for clients. This is a necessity.  
Natasha: How has the plus size industry changed in the last 10 years?
Fallon: There is a lot more work for plus models since the emergence of social media as well as more direct access to hire for a brand. Similarly, there is a wider range of models booking jobs now. Previously, a size 14 model needed to be a true size 14, meaning she was fit and did not need any retouching. 
Natasha: Where do you think the plus size industry is going? 
Fallon: I think it will go back to how it used to be, where brands use models sizes 10-16 who are true to their size. They will need to have toned bodies, no tattoos, no scars, with beautiful personalities. Models, not bloggers will be used for various brands. And, I hope there will be more diversity. 
Natasha: What sizes are most active in the industry? 
Fallon: Sizes 10, 12,14 and maybe size 16 generally get the most work. If a brand features a size 16 model, then the designer and/or business is showing that they carry a size 16. Sometimes clients don't know what they want and need to be educated.  
Natasha: Is there a lot of competition among plus size models? 
Fallon: Generally, no. But there is a level of competition among models of different ethnic backgrounds vying for a specific gig. 
Natasha: When a model has "made it" are there mistakes she should avoid? 
Fallon: Once a model is signed, branding is everything. Watch everything you do and be cautious about what you are saying.
Fallon is a warm, welcoming, and completely real woman! She tells the honest truth about the industry whether it is good or bad, and so be sure to take her advice to heart!
CLICK HERE TO LEARN MORE ABOUT IPM MODEL MANAGEMENT  
XOXO
~ Natasha