These days, depending on where you work, wearing too many prints or loud colors might warrant a conversation with your manager or even a write up. So how do you reconcile being true to yourself while working in a conservative or corporate environment? 
I have a couple of suggestions… 
First, decide whether your work environment fits you. No job is perfect, but making a honest assessment of where you work, its culture and how it all plays into your overall career goals is the first step. One indication that your current job doesn't fit you is if you have a work wardrobe that is the complete opposite of how you identify yourself through fashion.
Of course, we can't all have complete control over where we work. So, the next step is to know the boundaries and constraints you are working with. Is too much cleavage prohibited? How short is too short? Do all the rules apply the same across the board? What does business casual really mean?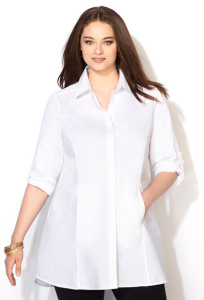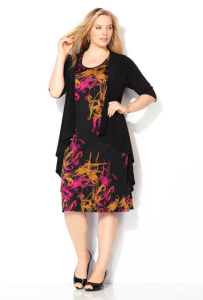 Sometimes, I find that women of certain weight categories (thin) can get away with riskier fashion choices than other women (curvy). Is this fair? No, but being aware of reality and the "unwritten" rules of your work culture will really help you frame what your work style can look like. 
Now, it is time to reconcile, you, your personal style and the workplace. Whether you are more casual, chic, bold, urban, classic, or a blend of many fashion styles, the best way to remain true to yourself in the workplace is to keep in mind the following three factors: 
Conservative Doesn't Mean Boring
How does your style fit in your workplace? If the male managers in your office all wear suits and ties and the female managers wear pantsuits and conservative skirts, then you may wish to straw away from bodycon dresses or tight-fitting garments. Dressing for your body type without displaying your assets will probably decrease stares and whispers about you. However, conservative doesn't have to mean boring. You can spice up a more formal look with some accessories that are true to your style.
Pair a more formal look with accessories that are true to your style!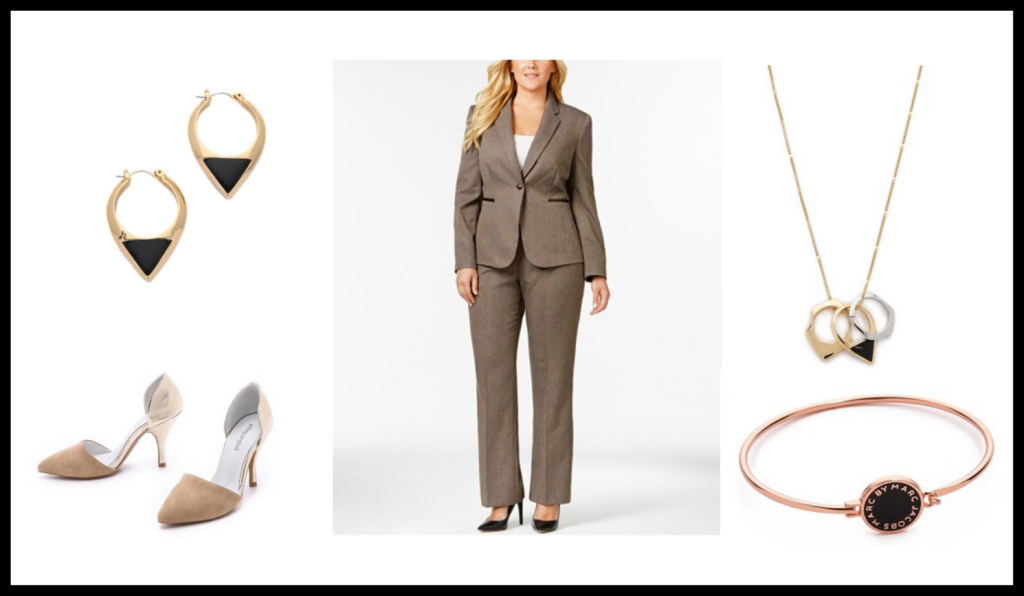 Shop This Look!
Suit (up to size 24W)    /   Earrings  /   Necklace   /   Bracelet   /  Pumps 
Add Some Color to the Mix!
What colors work best? Black, white and beige are not the only "professional" colors out there. Solid colors that are not to bright or distracting usually will work in your favor. Can you get away with a hot pink or orange? Maybe. But try to save that for casual Fridays. Usually, light blue, gray, and brown are safer colors.
Experiment with stripes, checkered patterns and different colors!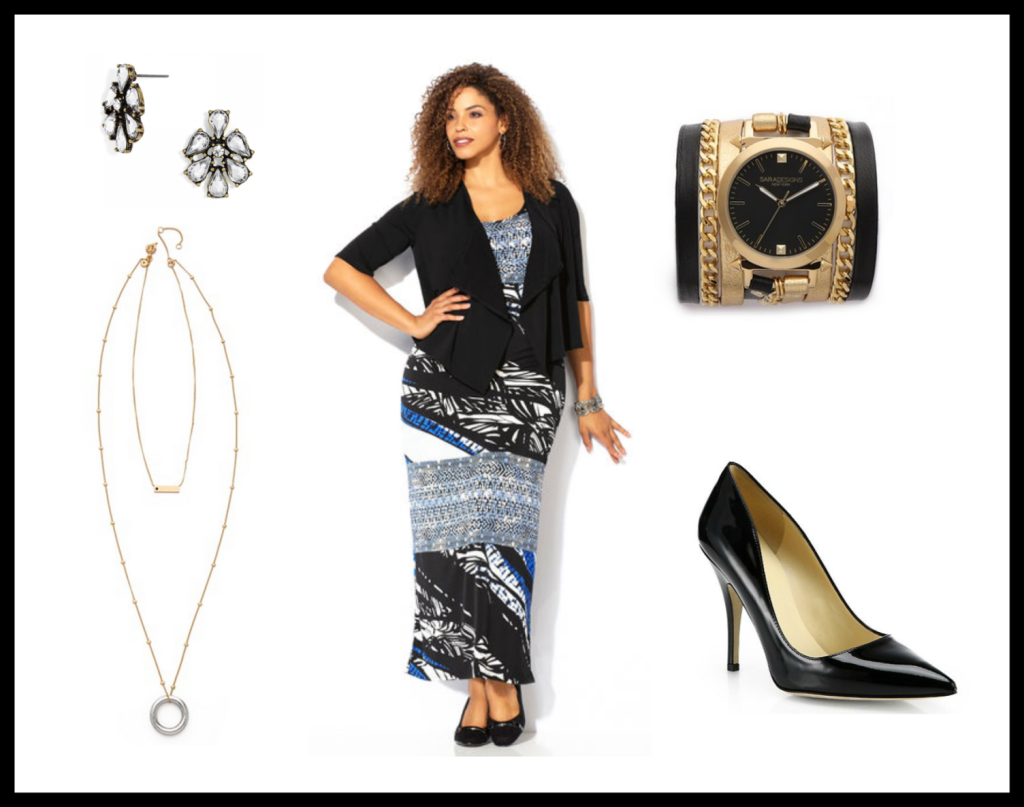 Shop This Look!
Jacket Dress (up to size 30/32)     /     Earrings    /    Necklace    /    Watch    /     Pumps
Casual Doesn't Mean Sloppy or Party
For those of us that work in a more "relaxed" work environment, that doesn't mean we should stroll into the office in tube tops and hot pants (even if that's allowed!). If it's work, then there should still be a bit of editing when deciding what to wear in front of your co-workers. I always recommend utilizing accessories to add personality to professional wear; if you're wearing a more toned down outfit, then go bold with your accessories. But if you're wearing something bold, then less is best when it comes to accessories.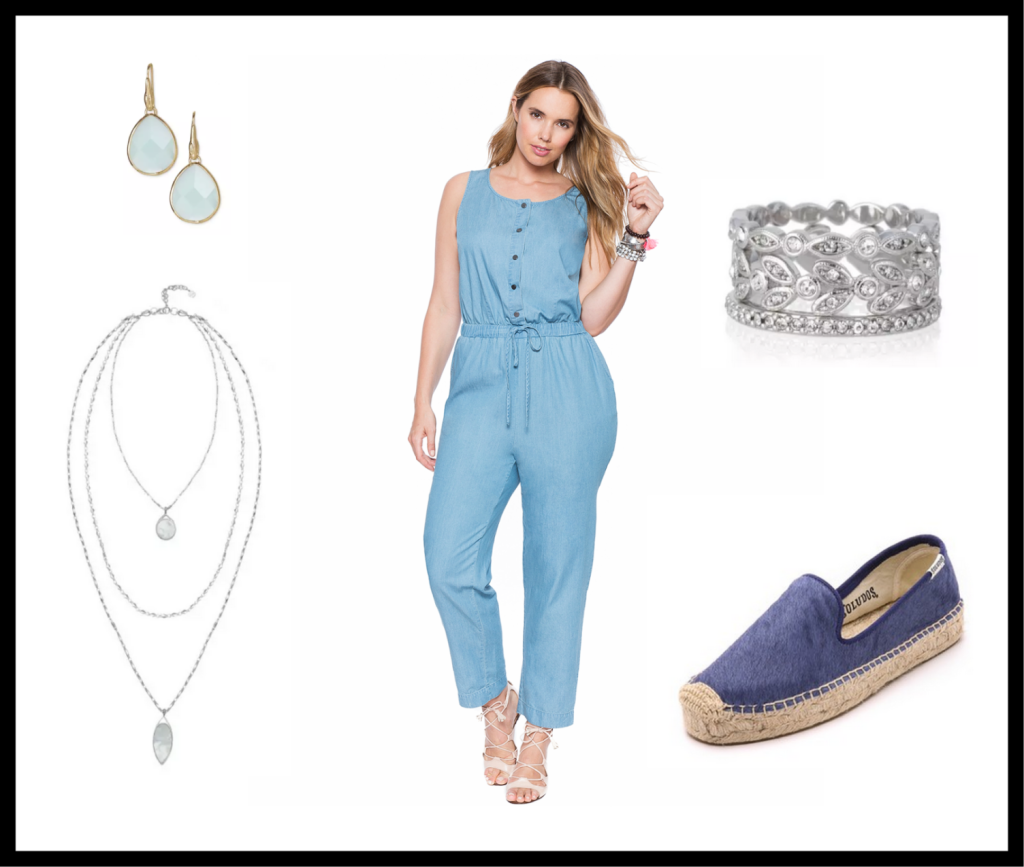 Shop This Look!
Jump Suit (up to size 24)   /   Earrings   /    Necklace    /     Ring    /     Shoes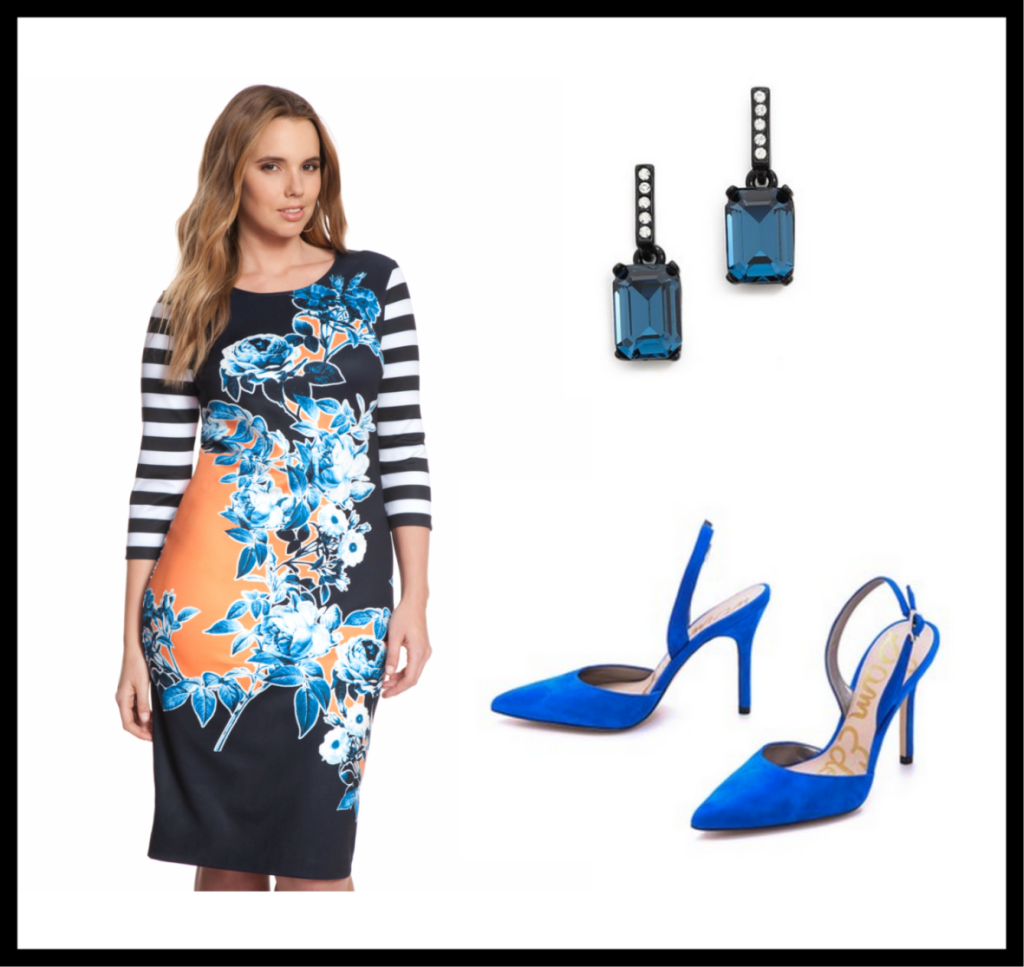 Shop This Look!
Dress (up to size 24)    /    Earrings    /    Shoes 
I hope these tips help you navigate the often-confusing world of professional wear while still maintaining your individual style!
XOXO
~ Natasha