They say it is the season to give. Guess what? They are absolutely right! As we say goodbye to 2016 and welcome 2017, it is important to provide a bit of cheer and joy to those around us. 
Hearing about Carly Rae Jepsen teaming up with JCPenney to give special gifts this holiday season on Wednesday, Nov. 30, 2016, in New York was very exciting.
She spent time with kids from the Y shopping for gifts to give to family and friends. In addition, JCPenney donated $100,000 to the Y to help strengthen local communities.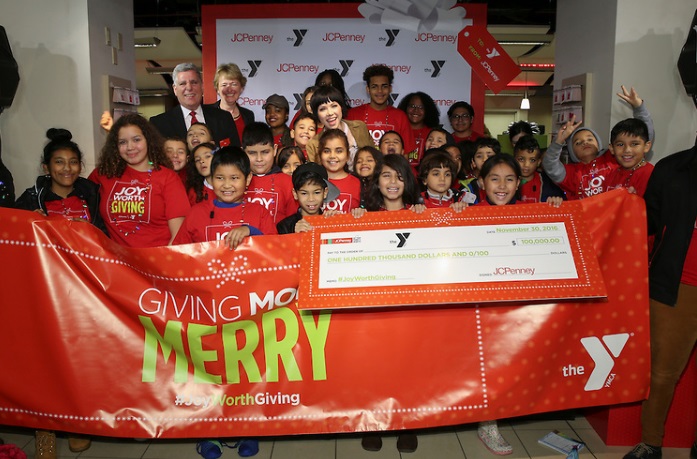 Giving to others also brings tremendous joy to ourselves. Whether it is money, time, or gifts, it is important to remember that we are stronger together. Helping someone else in turns helps you be a more fulfilled, centered, and happier person. 
The generosity and care of Carly Rae Jepsen and JCPenney is truly touching. 
This holiday season, I plan to give in the following ways: 
Spend time with a friend I haven't connected to in awhile

Donate to charity supporting a cause or passion of mine

Enjoy family time (without my phone in hand or computer on lap)

Remember at least three things I am grateful for this holiday season  

Mentor someone looking to broaden their horizons  
How do you plan to spread the joy this holiday season? 
~ Natasha