With 10+ years in the women's fashion space, and the industry recognition of founding one of the premier plus fashion blogs, Aimee brings an eye for trends paired with a unique focus on matching style with fit. You might have seen Aimee in Cosmopolitan, Fashionista, Glamour, Yahoo Style, Katie K., and now I am super excited to share my interview with this inspirational industry leader! 
Natasha: What is the story behind the company name?
Aimee: In 2009, I started my blog Madison Plus. The goal was to create a one-stop destination for plus fashion that showcased all of the very best pieces from various brands and websites. I thought that after two years blogging there would be more options, but sadly the selection never really grew. Through this process, I met lots of indie designers creating beautiful clothing for plus women and I, like them, was so frustrated that they hadn't gotten the attention they deserved. This lead to launching Madison Plus Select so I could be the one selling these great designs. After gaining perspective on the market, I realized that the word "plus" was not one that many women liked to identify with. Instead of excluding these women, we relaunched as Hey Gorgeous!, a name that made our customers feel beautiful and that allowed us to offer inclusive sizing. 
Natasha: Describe the unique experience and services you are offering to the plus size woman?
Aimee: Hey Gorgeous! is a boutique curating the very best offerings from brands with inclusive sizing. We offer high quality clothing with good fit, carrying pieces from some well-known brands as well as from independent designers. Style and fit are extremely important to us. We don't believe that size should dictate style and we firmly believe that women of all sizes deserve well-fitting clothing.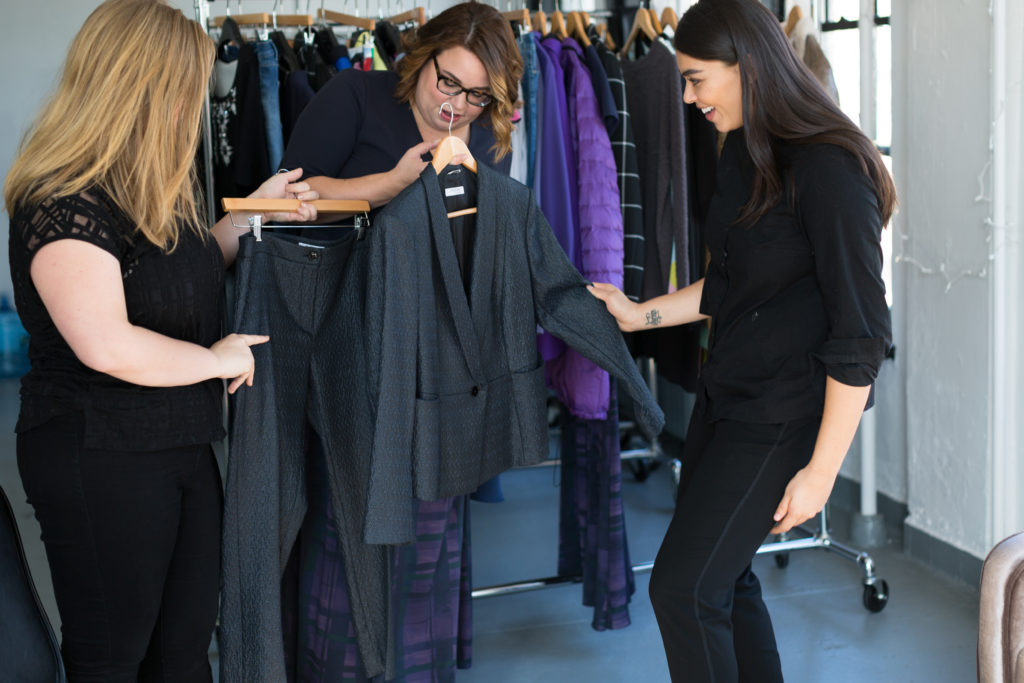 We offer a service for women to come to our showroom and shop in person. This gives the customer a personalized shopping experience, and lets her have a taste of all that we have to offer. Our customers work with a stylist, sometimes myself, who learns their taste and their shape and offers styling advice. Then, she leaves with all of her favorite pieces and a huge smile.
Natasha: What was your inspiration for your concept?
Aimee: I was my own inspiration! I grew up as a plus size girl, always feeling left out of fashion. I always craved that rare surge of confidence I got when I put on a piece of clothing that was on-trend and fit and flattered my shape. I wanted to share that feeling with all the other women like me. I wanted to help women of all sizes have the chance to participate in fashion.
Natasha: How do you decide which designers to carry?
Aimee: I decide based on the quality of the clothing, fit, and the aesthetic. It is also important that the designers understand the business side of fashion. I prefer to work with brands that can't be found at any department store, so that our collection stands out.
Natasha: What do you think customers are still missing from the plus size industry?
Aimee: Customers are having the same issues they have always been having- poor fit, and uninspired designs. Those who do find the more unique and fashion forward pieces online complain that they would rather have the chance to shop in person, to ensure a better fit. When we have a woman in the showroom, we often hear that she is thrilled to actually enjoy shopping instead of have it feel like a chore.
Natasha: How does body diversity play a role in the type of designer clothing you offer? 
Aimee: We think body diversity is extremely important, because women of all sizes should be able to participate in fashion. Instead of offering plus options only starting at a size 14 and up, we try to carry lines that start at an 8 or 10 to cater to the "inbetweenie" women. Curvy women who wear a size 8 have difficulty finding well-fitting clothing, just as curvy women who wear a size 26. Unfortunately, some designer lines are more limited in their sizing but we are always grateful for lines with a wider range of sizes.
Natasha: What are common challenges your customers face when shopping for themselves?
Aimee: Women often enter our showroom carrying a lot of baggage. This baggage generally comes in the form of rules like, "No stripes, ever," and, "I don't wear sleeveless." Shopping is extremely emotional, and these rules get reinforced every time they have a bad shopping experience. This leads them to come to the conclusion that shopping isn't fun, and that they don't deserve to spend money on themselves. Here at Hey Gorgeous! We try to teach women to erase these rules from their rule book, and to only focus on how a piece of clothing makes them feel. When a woman feels beautiful, she looks beautiful. An investment pieces that fits perfectly and makes a customer come out of the fitting room beaming is a piece worth spending on- and worth shopping for.
Natasha: What advice do you have for the plus size woman looking to change her style or feel more confident in her style? 
Aimee: Be willing to take style risks. Invest in well-made pieces that are wardrobe staples.
Natasha: What do you love most about having your own business? 
Aimee: I am fulfilling my dream! Being a leader in a developing industry is powerful and exciting.
Natasha: What are three things people don't know about you? 
Aimee: 1) I love bread but not a fan of sandwiches 2) I have the memory capacity of a goldfish 3) I have an office supply addiction- I can never have enough medium point pens!  
Getting to know Aimee is an honor and a privilege. She is changing the plus size fashion industry and I can't wait to see where the industry will be due to the incredible work Hey Gorgeous! is doing!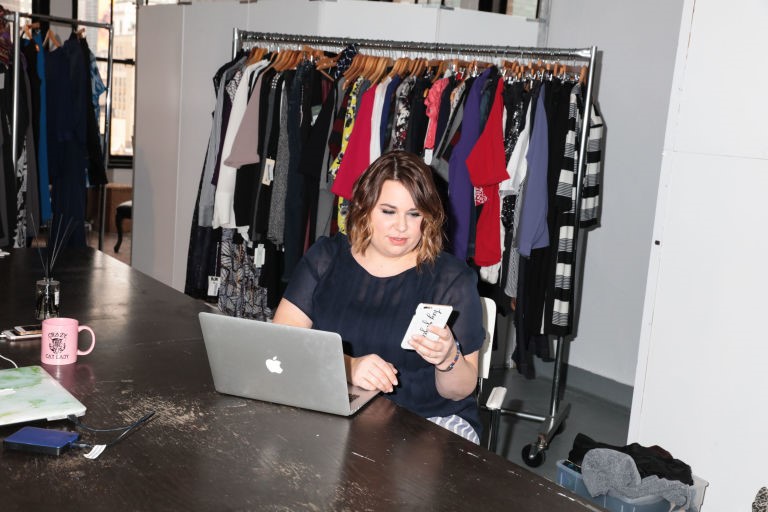 You can follow and support Hey Gorgeous! on: