It seems like we are currently living in an interesting period of time when traditional labels and categories are being challenged when it comes to body related issues. While there are ways to go, models have traditionally been easy targets for labeling based on their size as either "straight" or "plus." Enter Jaquii – who likes to be considered an "Everysize Model" since she can model for both straight and plus sizes. 
Check out my Q&A with her below if you want to learn more about #everysize modeling and Jaquii's journey to succes.
Natasha: What is your size?
Jaquii: I am currently between a 6 and 8 as it depends on the brand of the clothing. In letter sizes I can wear a Small to a Large depending on what it is. Measurements are currently 36-29-42.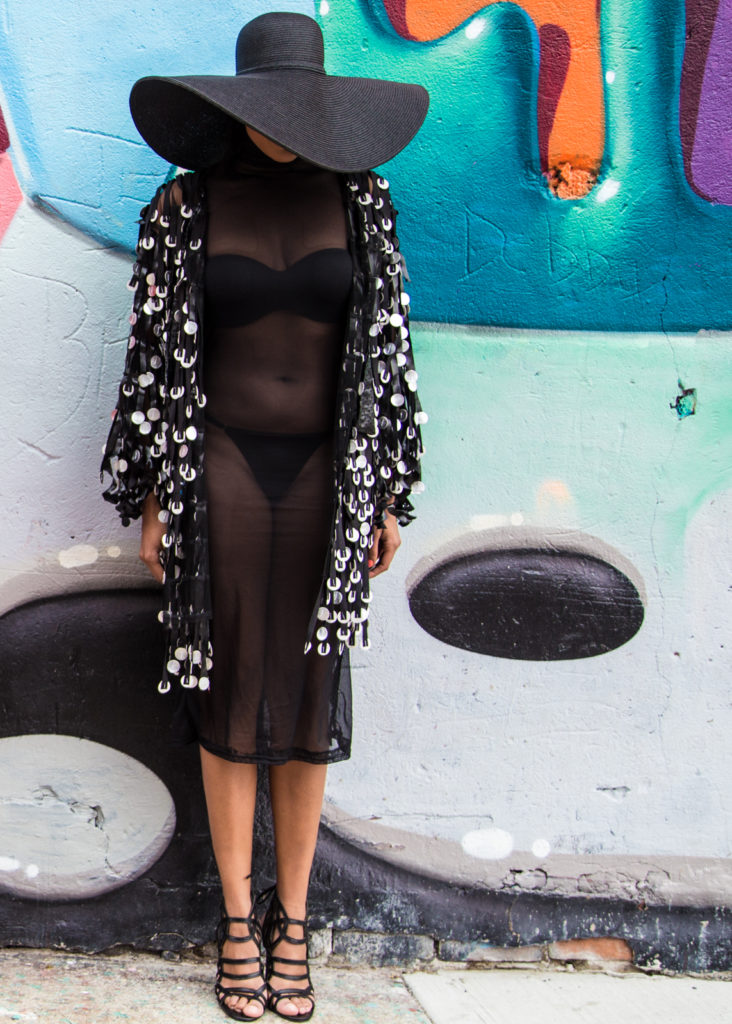 Natasha: Why did you want to become a model?
Jaquii: When I started I wasn't looking to be a model. I happened to come across a casting call at a production in my school and said "what the heck" let me try it out and I got casted! That first experience was enjoyable to me and since then I've loved it.
Natasha: What has been your modeling journey been like?
Jaquii: It has been pretty good thus far. I have been booked for quite a few shows during the time I have been modeling such as BET's Rip the Runway, Small Boutique Fashion Week, Uptown Fashion Week, Latin Fashion Week, Bronx Fashion Week, NYFW+ as well as Plus Night Out. I've also been published in Elle UK, Tatler UK and Glamour UK magazines for designer Thomas Lavone. I've had the opportunity to work with many great designers and have appeared in a few TV segments for ABC, NBC and BronxNet to name a few.  As you can see, I consider myself an "everybody" model, getting booked for both straight size and plus size shows/events.  People will come up to me and say that I am beautiful and I represent multiple facets of the industry since I can fall into either category depending on the event.
Natasha: What challenges, if any, have you faced during your modeling career?
Jaquii: I wouldn't say my experiences have been challenges but more so frustrations. There was one time where I was cast for a show which focused on Plus Size Models and we were rehearsing the walk, after I walked by I heard the director of the show say to someone that I would be more successful if I was a size 4. Other instances where I would go to castings and the panel loved my walk and personality but wouldn't book me because of my size.
Natasha: What changes, if any, would you like to see in the modeling industry?
Jaquii: I definitely want the industry to embrace all models and not have us in categories. Let's do away with the labeling it just further segregates everyone.  We are all people representing someone out there in the world.
Natasha: Do you feel like "in-between" women are getting represented in media?
Jaquii: I don't want to label us as in-between but more so the "everybody" model. There are spurts of media regarding us but recently it has been as a result of social media taking into consideration Amy Schumer and her Instagram posts of embracing your body and not caring what other people think of her. Also when Myla Deblasio appeared in the Calvin Klein ad I look at her picture and I see myself there but the media took her to be plus size and she's a size 10!  There definitely needs to be more awareness to a broader spectrum of the sizes out there and highlighting everyone equally.
Natasha: What is next for you?
Jaquii: Continue to push my way in the industry to bring to light to "everybody" models. I'll be revamping the portfolio and submitting to agencies, one of them will see my potential and take me on!
Natasha: What advice do you have for "in-between" women shoppers?
Jaquii: Don't get hung up on the number size, I shop for my comfort level. If I feel something I try on looks good, I'll buy it and not worry about what the label says.
If you are an "in-betweener," you are not alone! Models like Jaquii are currently representing those who fall in between straight and plus!
~ Natasha