This post contains affiliate links. That means if you click on a link and buy something, Dressing Room 8 will earn a small commission from the advertiser at no additional cost to you.
The importance of the right undergarments can never be overstated. Not only does the right lingerie make a woman feel sexy, sensual, powerful, but there are also practical reasons behind this need for proper underwear. If you've ever even caught a glimpse of any makeover show, you will have known that the stylists always place additional emphasis on lingerie for one simple reason – the clothes we wear over that lingerie. You can put on the most dazzling dress in the world, one that should do all your glorious curves proper justice, but the dress will still fail you if you resort to undergarments that let you down.
In this wonderfully diverse world, we live in, especially in a world in which the body positivity movement is gaining momentum, brands need to be more and more aware that each woman is different. That's the reason we have defined all the different body types; so that each woman of every size and shape could find the perfect lingerie that will do all of the above-mentioned things for her – support her literally and figuratively.
So, join us on this journey and let's discover the all the right fabrics, seams and cuts, so that every woman out there can feel sexy, powerful and look absolutely stunning, with clothes or without them.
The Hourglass Gal
The woman who has this kind of figure is one lucky gal, as this is one of the most coveted and admired figures of all. Narrow waist, wider thighs and usually an admirable bust size are what define this type of figure. Just look at queen Beyoncé and Sofía Vergara and you'll know what we're talking about. Now, as far as regular lingerie goes – panties and bras, sometimes these curvy gals can find themselves in a bit of a pickle. While thongs and V-cut panties are easy to find, if you have wider hips and these types of panties tend to cut into your skin and create an unflattering line, seamless high-leg panty is definitely the way to go.
Now, hunting for proper support for the 'girls' can be a little frustrating. Every woman with a larger bust knows this. There are very few brands that cater to their needs – it usually comes down to simple unpadded wired bras in black, white and beige. How is a woman supposed to feel sexy in those? Luckily, there are a handful of brands that do cater to these needs and produce amazing and sexy bras that make one feel confident, supported and sexy, so let's just hope the rest of the industry will follow suit. Now, as for other items that go under the 'lingerie' definition, a corset is definitely a must-have as it emphasizes and narrows the waist, as well as garter belts and teddies.
The Triangle
Women like the stunning JLo have been blessed with the triangle body type, a type probably as equally coveted as the hourglass. The hips are usually wider than the shoulders and this is something that leaves a woman plenty of room to play with lingerie. If you want to emphasize that booty and those amazing hips a teddy, matching set, thong, brassiere or v-cut panties will definitely do that for you. However, if you're looking for a way to visually balance your figure, a bustier, push up bras or a lacey babydoll will definitely do the trick.
Now, if you really want to pull out the big guns you'll resort to a corset, especially if your bust size is on the smaller side. By pushing the girls up with the corset, you'll create the perfect balance between the hips and the upper body, not to mention that you will look like an absolute bombshell. Now, it's important to keep in mind that all body types come in different sizes, so whatever your body type is, always keep your size in mind and never try to squeeze into garments that are way too small. The body positivity movement is all about loving your body and doing it justice, and there are amazing plus size lingerie choices now, so never shy away from browsing through that section. It's all about finding the best fit for your body type.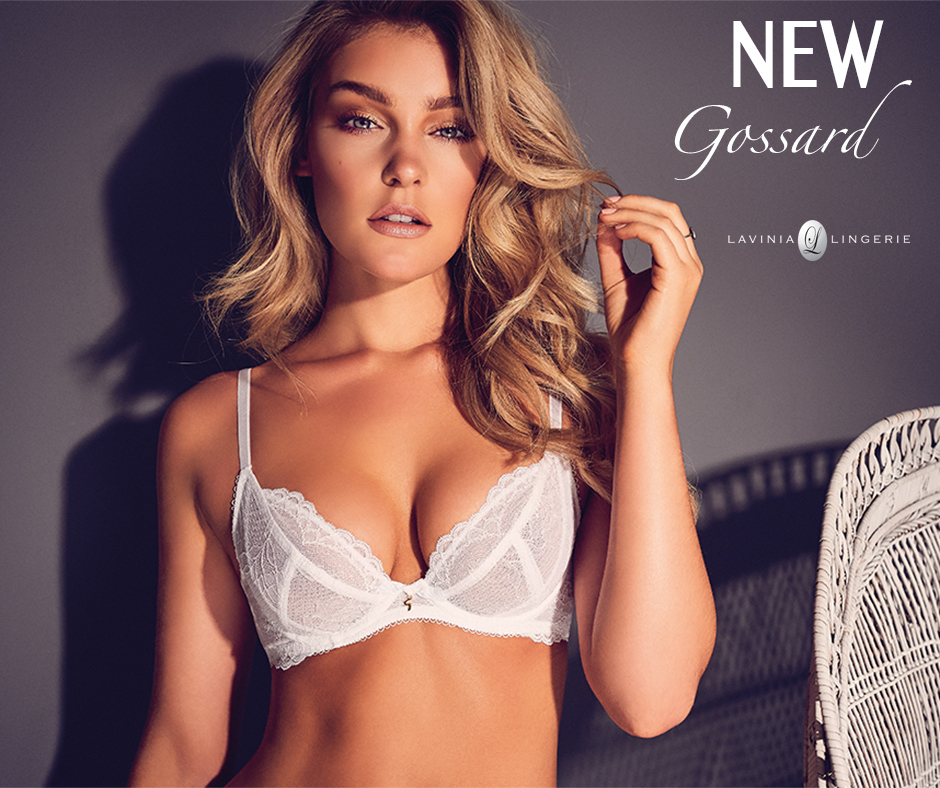 The Rectangle
Otherwise known as the athletic type, a rectangle shaped woman is similar to the hourglass, although without a prominent waist. The bust size can vary, but as the bra issue has been covered in the hourglass section there is no need to go over that again. Now, as far as looking and feeling sexy, and that includes creating an illusion of a smaller waist, fitted lace camisoles and bustiers are the perfect weapons.
Now, the proper items from the panty family can also help here. For instance, frills and ruffles – particularly those made from lace will add volume to the hips and create a visually smaller waistline. Avoid silk and satin as they will stick to you and definitely won't do your body the justice it deserves.
The Juicy Apple
Amy Schumer is a perfect example of the apple body type. Are you aware of other celebrities who celebrate their apple shape? When it comes to bringing out the best – the booty and the chest – it's pretty simple – the bra should be supportive and made of a sexy fabric such as lace, but also be a tad padded for support. Now, shapewear is the absolute best way to accentuate the booty but also draw attention away from the belly area, which is prominent with apple shapes.
Now, when there are times you don't feel like being constricted by shapewear – although you won't be if you choose the right size – there is always the super sexy and flattering chemise to bring balance to your silhouette. As for panties, follow Ashley Graham's advice – always go just under the bellybutton so as to tuck in the lower belly, and go for sturdy but seamless panties that won't cut into the skin.