This post contains affiliate links. That means if you click on a link and buy something, Dressing Room 8 will earn a small commission from the advertiser at no additional cost to you.
Adding stunning boho rings into your wardrobe might seem hard, but the reality is that with a bit of focus and the right ideas you will do just fine. It all comes down to understanding what type of rings you want to use and how you plan on making the outfit work.
Matching Metals
Yes, if you want to use stunning boho rings, then a good idea is to match metals. If you have any metals already a part of your wardrobe, make sure that your rings match it. The color and/or material matching experience might be a bit of a hassle at first, but it will totally be worth it once you tackle everything and do it the right way. You can also opt for similar tones, it doesn't have to be the same color.
Balance Rings for Both Hands
When you want to have a bit of a balance, you wear stunning rings on both hands. You don't have to use them on the same finger, just have one ring on the left hand and one ring on the right hand. The idea here is that a bit of balancing can do wonders and it will make things a whole lot better.
Proportion Matters
Aside from balance, you also have to think about proportion. More often than not proportion is a problem because you don't want a large ring on one hand and one larger ring on the other hand. The same thing happens with hand size. A smaller hand size requires a smaller ring for example. Try to think about proportion as well, and you will be just fine.
Use It As a Way To Increase Your Confidence
Start wearing the boho rings around your family at first. This will give you the confidence you need to make the outfit work. Try to be committed to the idea of wearing the right ring and use it a few times before you choose to add it to your outfit. The more you get accustomed to it, the better it will be in the end.
Think About The Right Ring Style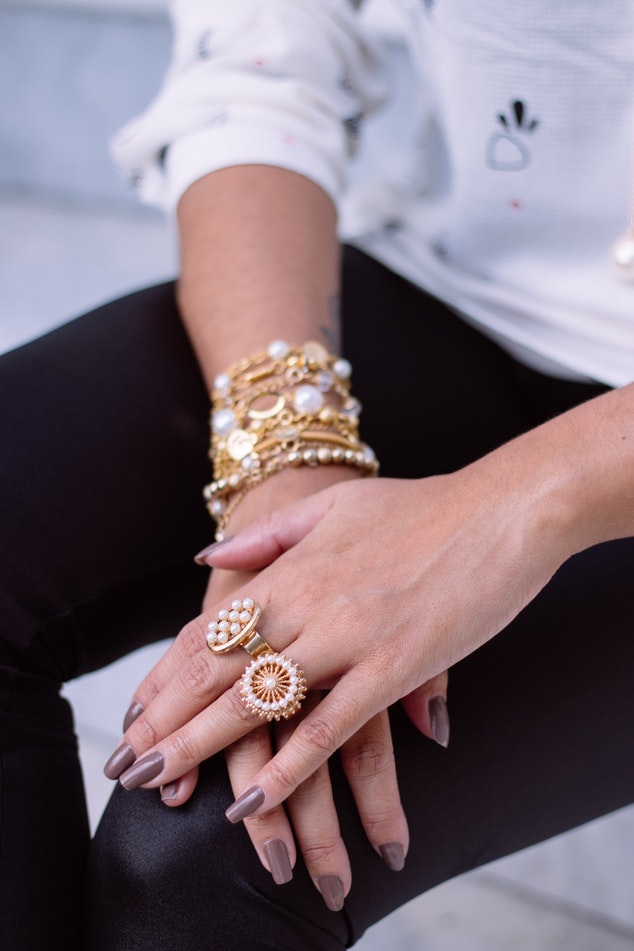 Not all of us can wear every ring out there. Some will like stunning bohemian rings, others less so. The idea is to identify what you like and just use the type of ring you enjoy the most. It does have to match your style. Which is why it makes a lot of sense to go with the bohemian approach, as it's so cool and exciting!
We encourage you to take your time as you try to find ways to include a great ring into your outfit. Don't rush it, adding a new accessory takes a bit of prep work and commitment. But it can totally be worth it once everything is pulled down together. We recommend you to avoid any rush, adapt to all of this and the results can be amazing!