Fashion should always compliment a woman's figure while being affordable. Thankfully, Fashion To Figure is giving us both! In fact, if you've never visited one of their stores, then you're missing out on a fabulous experience! They don't just have sales representatives but stylists who will work with you to find your perfect look. More retailers should take note of Fashion to Figure's approach, and focus on the customer experience. 
Check out my interview with Michael Kaplan the CEO of Fashion To Figure on the company's mission, values and dedication to the customer experience.
Michael Kaplan is the great-grandson of Lena Bryant, the revolutionary dressmaker who pioneered full-figured fashion over a century ago with the launch of Lane Bryant. Kaplan's passion to carry on his family's legacy and to revolutionize the plus-size market is what drove him and his brother to create Fashion to Figure. Michael believes strongly that civic-minded business can play a key role in making the world better. This is reflected in Fashion to Figure's mission statement: To make people's lives better through the ultimate full-fashion shopping experience and it has permeated through all aspects of the company's development. 

Without further ado, check out the interview below!
Natasha: How was it like growing up in a family with such a deep and empowering legacy for women's fashion and body-acceptance? 
Michael: We grew up with a burning desire to help and impact people by creating jobs and producing terrific fashion that makes people feel good by looking good. How we were raised makes us think that's a life well lived, by making people feel fantastic by looking great.
Natasha: At what point did you realize that you wanted to continue in your great grandmother's legacy by starting Fashion to Figure? 
Michael: I always knew that I wanted to do this. I vividly remember visiting my dad's office at 6 or 7 years old and going in and out of our stores growing up, especially meeting the people who worked in the business. Retail is a wonderful industry because you can succeed no matter where you come from. I remember the diversity that we experienced with stores all across the country and that always appealed to me.
Natasha: How does the customer experience shopping at Fashion to Figure differ from any other plus size retailer? 
Michael: We are bringing 200 styles to the floor every month. We truly pride ourselves on offering consistently quality fashion to customer with a great level of care from 5 generations in this business. For example, we have incredible jeans that we spent 2 years making. There's a consistent fit across all stores. We have a constant basic styles in stock and constant flow or dressy styles that are all $45 or less. Our stylists give customers honest advice and want to make an impact on their lives – that's the mission of our company. All these things serve to differentiate the FTF experience for our customers.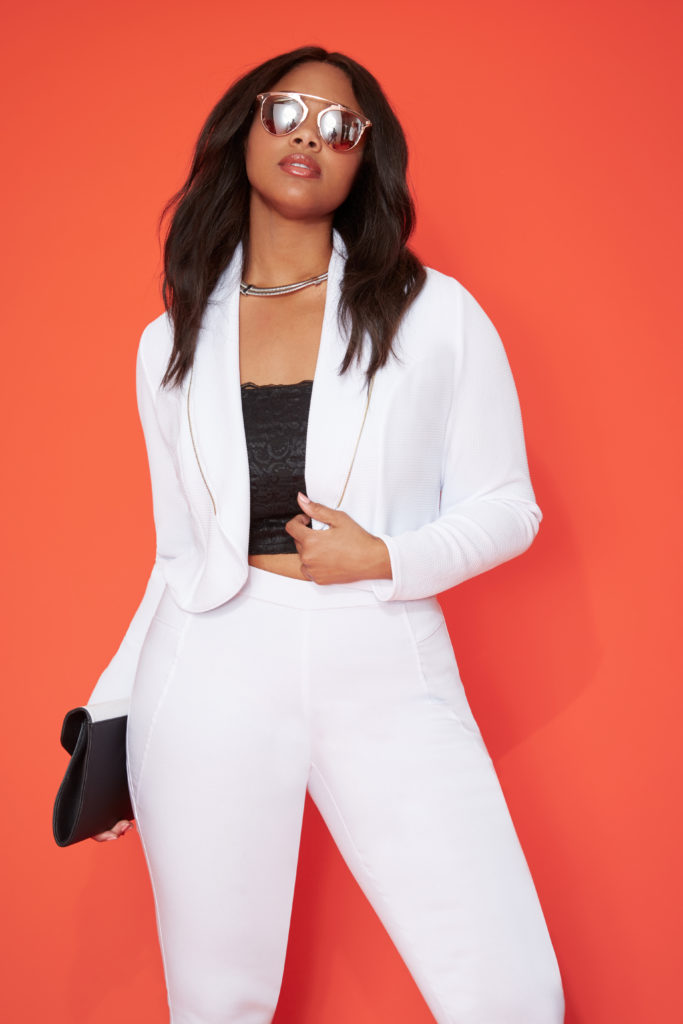 Natasha: How has your business grown since your first storefront to what it is now? 
Michael: It's changed in so many ways but one thing has always remained the same: our business has always been about offering an experience. When we opened our first store, we wanted to deliver a wonderful fashion experience for people that was uplifting and inspirational Now, we deliver that experience digitally, through wholesale and other distribution partners in addition to our own stores. However, you will still have that same incredible experience regardless of where you buy our products.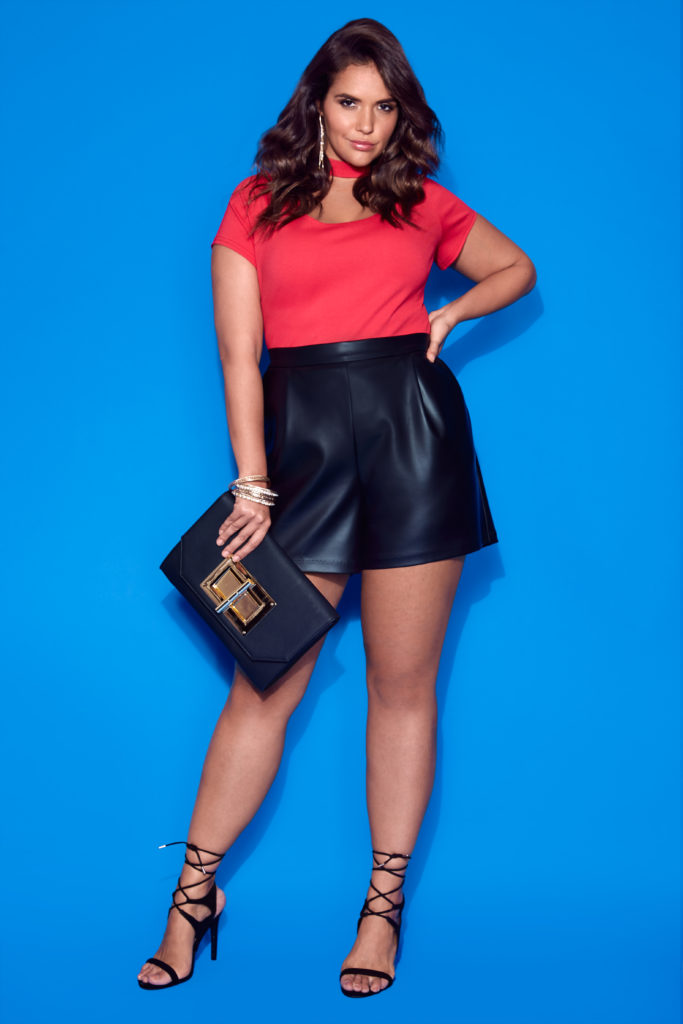 Natasha: How did you determine where you'd open your subsequent stores after the first one? 
Michael: Our stores are where people can come in and have an incredible fashion experience with one of our stylists. The customer is really in charge of telling us where to go. We think about where our customers are spending their time and whether we can make their lives better by opening a store there. Where she is spending her time is where we want to be!
Natasha: How do you think the plus size fashion industry as a whole has changed since when first opened its doors to now? 
Micahel: There is a lot more money being spent on marketing and positioning. A lot more options for the customer – which is great. We've always been about the customer. Her life is better with more choices in the market now. There are people offering things are different price points. There's also certainly a positive shift in the right direction regarding body image but we don't think it has gone far enough. We think our customers deserve better and more always, and the way we try to accommodate that with our business is constantly thinking about how we can innovate and be better.
Natasha: What would you say are some challenges that the plus size fashion industry has faced in the last ten years? 
Michael: It has not just been the last 10 years, but fit has always been an issue. Every woman's body type, whether size 2 or 22, is different. Not every sized garment will fit every woman that size. Really understanding fit and how to provide a consistent fit is important.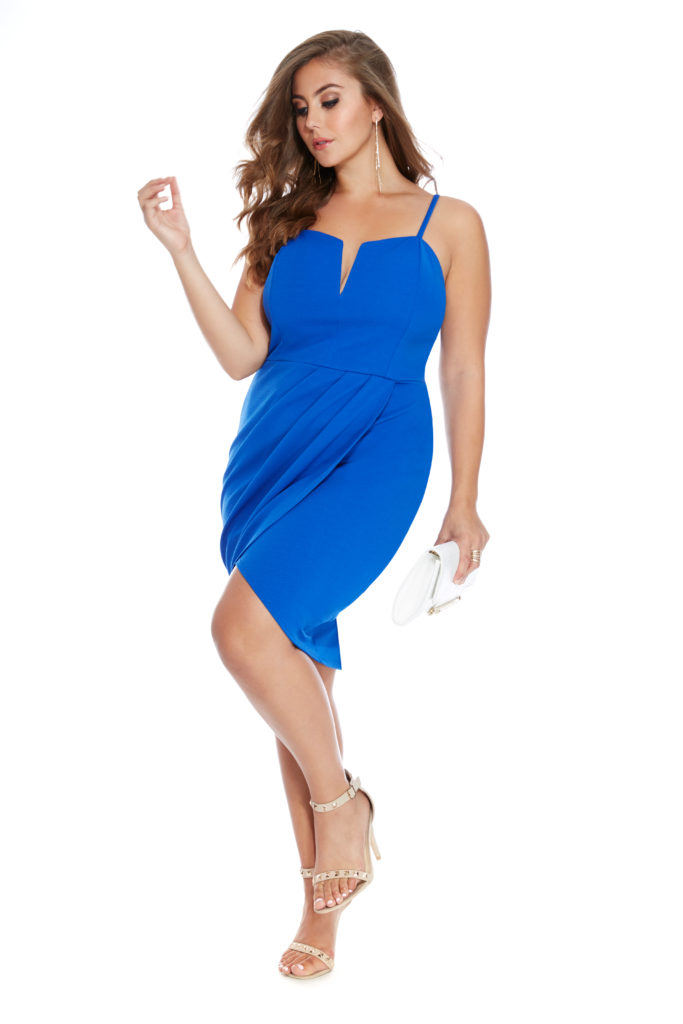 Natasha: In what direction do you see the plus size fashion industry heading in the next 5-10 years? 
Michael: More people will enter the business. There will be more choices. The challenge this industry will have is the same challenge the whole retail industry has, which is how to deliver experiences, how do you get customer loyalty, how do you make it worthwhile for people to spend their hard-earned dollars on your products.
Natasha: What are your thoughts about traditionally straight-size retailers expanding into plus size? 
Michael: I think it's great! Want more choices for our customers. Not all of them can or should do it. Not all of them can or do it well.
Natasha: Fit is such a big deal for the plus community, how do you address this with your customer? 
Michael: We simply can't be everything for all people. But we know who our customer is and that's who we cater to: she's very upwardly mobile and trendy, and has great sense of fashion style.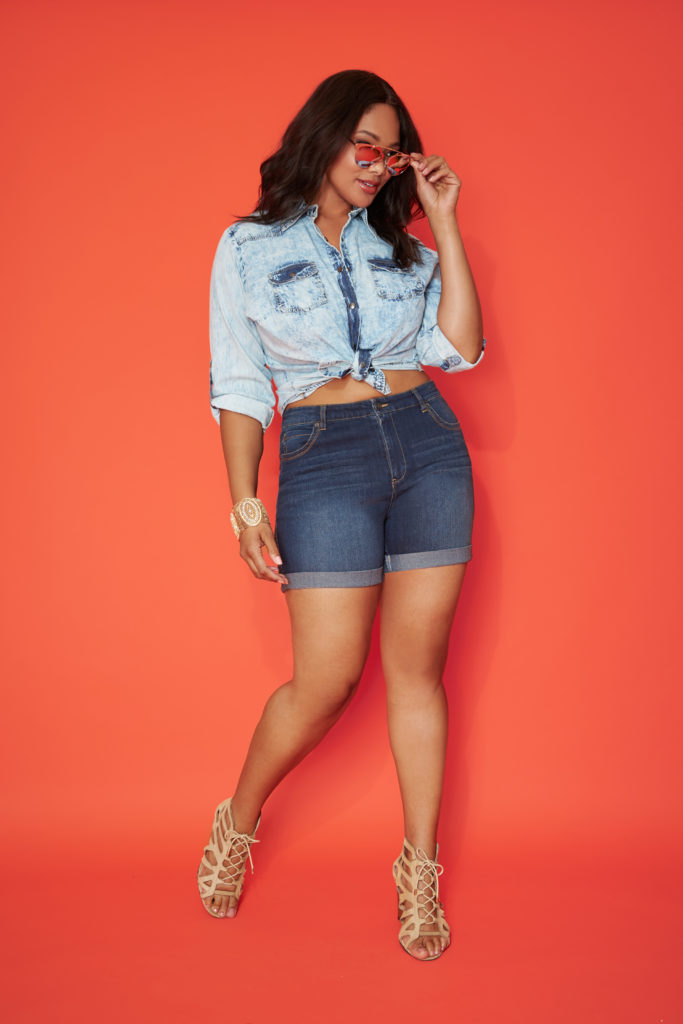 Fashion is one of the rare opportunities we have to express ourselves to the world. Guess what? It matters each and every day. So, we need brands like Fashion To Figure who are continuously giving us fun and stylish clothes to cater to all of our curves 😉  
Fashion Alert: If you are in NYC on July 13th and July 14th, You should make your way to Fashion to Figure's Sample Sale! Get the details here! 
~ Natasha