Sanya Hudson is a woman who wears many hats: celebrity radio host, two-time published author, freelance writer, consultant, speaker, educator and former founder and vice president of an independent publishing company. Founder and CEO of S.H.E. (Sanya Hudson Enterprises), her company is projected to become a leader in multi-media and consulting.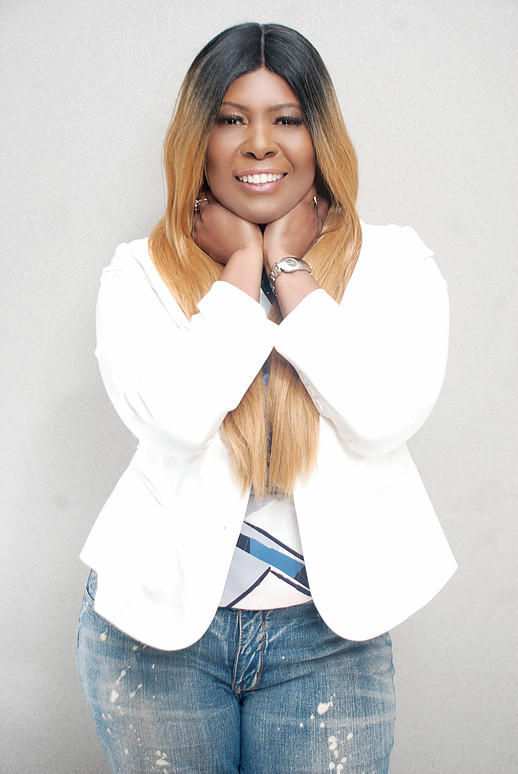 Utilizing her skill-set of creating high-profile networks, she is the host and producer of Sanya On-Air which celebrities are now calling "the best show on the web." Every week she interviews notables who are able to offer expert tips on fast-tracking success. She is also a co-founder of Women in Media Meet-Up, a group of media moguls including Sheryl Lee Ralph whose mission is to Enlighten, Educate women through various media platforms.
Without further ado, get to know the woman who is asking the questions to celebrities we know and love!
Natasha: What is the story for how you started your business?   
Sanya: I always knew I wanted to be an author but it took a traumatic experience for me to step out on faith. In 2005, I relocated to Florida and then Hurricane Ivan hit and I lost everything. I essentially had to restart my life, so I decided to restart it the way I wanted to. During this experience, I wrote my first book. I finally let life happen without me being in my own way. It just opened up so many doors from being an author to radio host to being a producer for my own show, and hosting celebrity events across NYC. 
Natasha: Why did you start your meetup group? 
Sanya: I call myself a media provocateur. I saw a lot of people complaining about media and the lack of women of color in media. So I decided to change the conversatoin and gather women of color in media together so we could support each other in media since oftentimes women tend to get overlooked. 
Natasha: What do you think makes a person successful? 
Sanya: Being present in the moment. You have to be diligent and actively seek out opportunities but not force them. Know who you are so you are not undervalued or underappreciated. Being strong is important. All you need is one strong yes. Be resilient and a go-getter.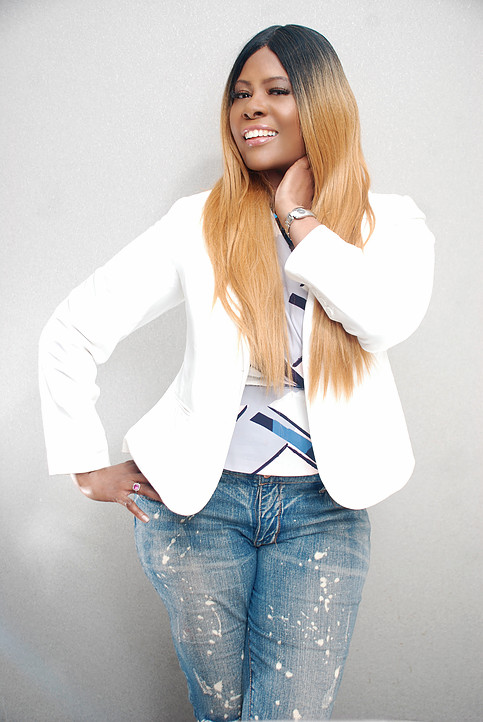 Natasha: Why are people obsessed with celebrities? 
Sanya: Because we see celebrities with the glitz and glamour and they seem to get all of the attention. For me, I wanted to change the conversation from being attracted to the celebrity glitz and glamour to being fascinated with how they got to where they are – the backstory. That's what I find most impressive. I wanted to change the narrative so that we're not socially superficial but being more cognizant of finding the common thread across these celebrities, that we can learn from to also be successful.
Natasha: Are there common struggles celebrities deal with that you hear over again? 
Sanya: Being told no, and how to turn a no into a yes. Also, public perception – people don't want to get to really know them and I think that's why celebrities like my show. Usually people aren't asking the questions to know who they are.   
Natasha: What do you love most about what you do? 
Sanya: I love the impact that it's made on people. The capacity to affect other people gives me more joy than any amount of money.
Natasha: Do you have a favorite celebrity you've spoken to? 
Sanya: I originally had two top interviews in my mind, but that changed when I recently interviewed Carlos King. They call him the Hollywood record breaker and is behind just about every reality show that's on TV. The reason why I value that interview more than anything else is because he just made it comfortable, as if it was just two people talking over the living room table. He was just totally transparent and real. I just love to meet people you see on TV or read about in magazines but when you talk to them, it's like you're talking to your best friend. Because of his real conversation and his awareness of portraying women on television as not being catty or petty – he's really paying attention to that, that was huge to me. As a woman in media, that's my role as well. To find a man who shares the same beliefs was really huge for me. 
Natasha: What do you think motivates these celebrities to follow their dreams? 
Sanya: Another common threat I noticed was that something traumatic has happened to a lot of the people I've interviewed. As a result of that experience, they push through to realize their potential to avoid being defined by their traumatic experience.
Natasha: What motivates you? 
Sanya: Making a difference in the world. I grew up in the projects where you don't see too many success stories. I wanted to be what my community didn't see or what the world sometimes doesn't see: a young black girl coming  from the projects but who isn't defined by the projects but uses it as a stepping stone to come back to the projects to show them what success can be.
Natasha: What are key tools and resources for you to run your business? 
Sanya: Establishing the right network. I went through a state of depression doing this. When I looked at who was in my network, and saw who I let in my circle. I saw that it was doing  more damage than good. Once I sought to change that circle and align myself with like minded individuals – I really saw my career shift. It was a steady shift of growth. Being cognizant or who I'm having conversations with or spending time with has been a key to my success. 
Natasha: Advice for women interested in starting their own business? 
Sanya: Do the work! Every single day. If you're not doing the world every single day, you can only blame yourself for how slow your progress is. So you have to do the work. Also, if you're not tired at the end of the day, then you're not doing the work.  People see success and they think it is easy but it takes a lot of work behind the scenes. 
Natasha: Three things people don't know about you? 
Sanya: 1) I'm really silly 2) I am a classically trained dancer 3) I often get nervous when speaking with celebrities  
Celebrities are beloved. For me, I adore speaking with women like Sanya who have stepped out to do something different and bold. It is the women and men running businesses and adding to our communities that are truly unforgettable.  
Till Next Time
~ Natasha