What I love about fashion, is I am ALWAYS learning something new. Whether it is a new company to research, a new style to consider, or a new trend, fashion will always offer new lessons. Today, I wanted to share with you the long standing fashion knowledge you need to know!
Please enjoy my Q&A with the wonderful Evabelle Inc. Sales Rep Sabina Santamaria!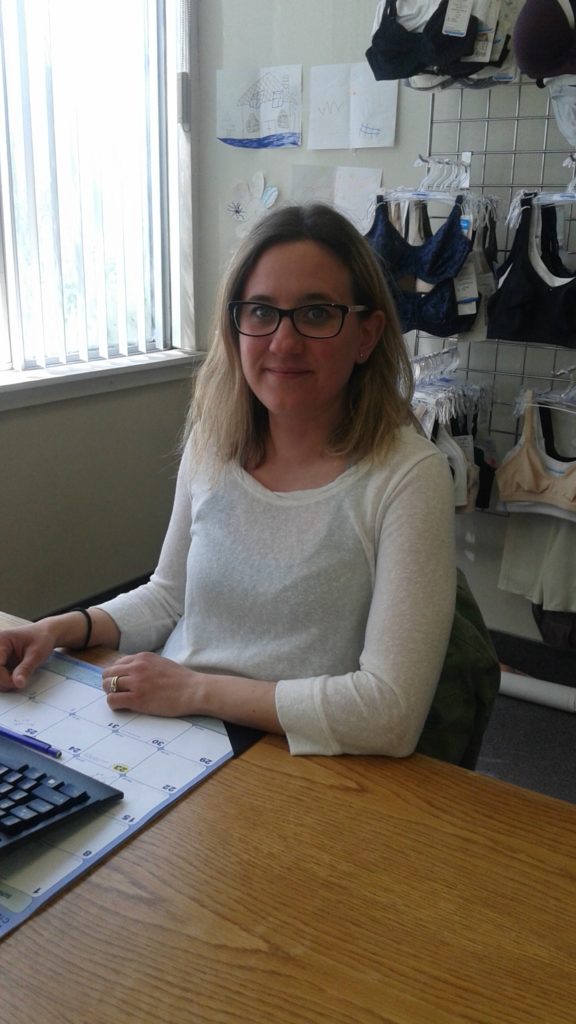 Natasha: What does Naturana stand for? How do you distinguish yourself in the intimate apparel industry? 
Sabina: Naturana has been around for 100 years. Our mother company is based in Germany and we have several subsidiaries and subdivisions all around the world. The Eva brand offers high-quality garments, all made in Europe. Naturana sells more of your standard basic looks. Cybele is the more younger and fresher-looking. If someone is looking for something very basic and comfortable – then we have those products!
Natasha: Can you describe your customer? What is your best-selling line? 
Sabrina: Our best-selling line is Naturana. These best-sellers have been at the top for the past 100 years because they fit so well. Our strongest product right now are minimizers. All our customers are placing repeat orders on the minimizers because the price is good and the fit and quality are great. We sell mostly in Quebec and Ontario right now. We do sell in the US but mainly online. I have 1-2 boutiques which we currently sell to in the US. We are trying to build up our market in the US, which is why we attended the Curve Expo.
Natasha: When did Naturana expand into plus sizing? 
Sabrina: It was always offered in plus sizes.
Natasha: Is there a significant plus size customer base in Canada? 
Sabina: There is a strong plus size community for sure.  There are a lot of plus size women who don't have many options, just like in the US. We've been noticing a change in the last year and a half where our boutique customers are ordering more larger size bras.
Natasha: How has the plus community responded to your products? 
Sabina: We always see repeat orders from our boutiques on the plus size products. Bertha Church is the best place to get our products in the US.
Natasha: What are some trends happening now in intimate apparel? 
Sabina: Cotton is coming back big time. More people are looking for comfort these days. With underwear, the high-cut brief is one of the biggest sellers right now.
Natasha: What are current needs looking for in plus size base?   
Sabina: Our products usually go up to DD but now more people are starting to ask for F and G cup, so we are looking to offer those sizes.
Fashion plays a role in our lives each and everyday. Understanding what motivates brands and why they make certain choices, helps us become better shoppers and brand advocates. Getting to know long standing companies like Evabelle Inc. is helpful and important as you discover comfortable and beautiful clothes for yourself- especially the ones that are underneath.
~ Natasha