Yuliya Raquel is the reason why the plus community has IGIGI – a brand she founded in 2000 and left in 2013. Her goal was to make stylish apparel easily accessible to all beautiful, curvy women and to aid their mission in transforming the world's view of beauty. 
Yuliya has learned a lot about the struggles that independent designers face when starting a brand. There were barely any resources available and Yuliya had to teach herself every aspect of running a fashion line. Because of this, Yuliya and Don Straub created BootstrapFashion, the first and only complete web-based fashion design platform that delivers apparel and accessory design tools, expands fashion design skills, maximizes entrepreneurial productivity, and simplifies the design process.
BootstrapFashion is truly a game-changer and will level the playing field for anyone looking to start a business or hobby in fashion design!
Please enjoy our interview with Yuliya below:
Natasha: When did you first conceive the idea for Bootstrap Fashion and describe how that came about. 
Yuliya: Being in fashion for over 20 years, I always found it incredible that most designers invest so much time and money in the product development (pattern making, fittings etc). I had a vision and kept it in my head that I could create something to empower regular people to able to launch their own line and collection. Miraculously, everything fell into place and 3 years later without much marketing, we already have over 5,200 users. We're just testing the platform and working on content.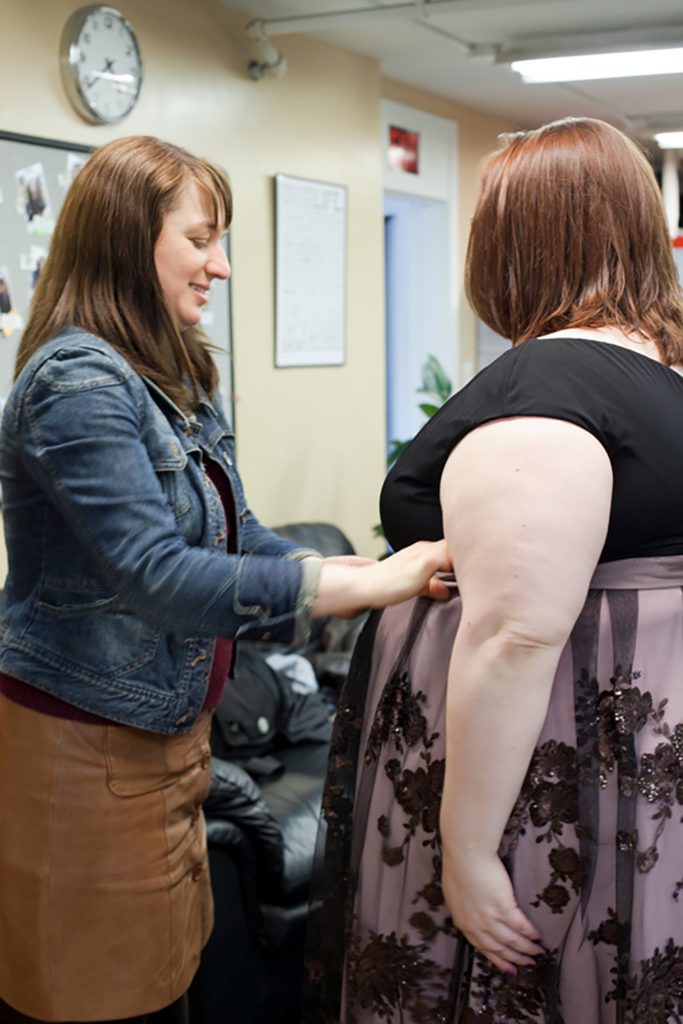 Natasha: When you were running IGIGI, how did you learn how to navigate the different aspects of the fashion industry by yourself and consolidate your operation all in-house? 
Yuliya: When I started, I literally began out of my bedroom. All I had was a sewing machine and a vision. There were a couple of stages, there was a conceptual stage, then the growth stage, and expansion stage. Each stage had different tactics, strategies and actions. In the initial conceptual stage, I had to learn the industry and learn to do everything on my own. I did my own pattern making, my own sample making, my own grading, making a website – the whole nine yards. Once that was launched, the next staged needed growth. The next stage was to create a team. The biggest mistake I made during the conceptual stage was not creating a sufficient enough team for myself – a support structure. I took on everything on my own. Today I would do everything very differently. Things I'm strongest at, I would do on my own and everything else, I'd make sure I have a very strong support team and I'd oversee the quality of the work. During the third and expansion stage, with my team in place, the next step was to optimize the cost and making sure the company is sustainable and that we can easily grow and scale. That was in automation processing. Things done by hand needed to be done on computers and empowering the team so that people are stepping into leadership roles rather than just executing what I told them to do.
Natasha: Were you formally trained in fashion? 
Yuliya: I learned everything on my own. Many designers are finding themselves in that position and a lot of talented designers are actually not formally trained. What I'd do differently is to be an intern and find a designer and learn from them while growing and developing my own line.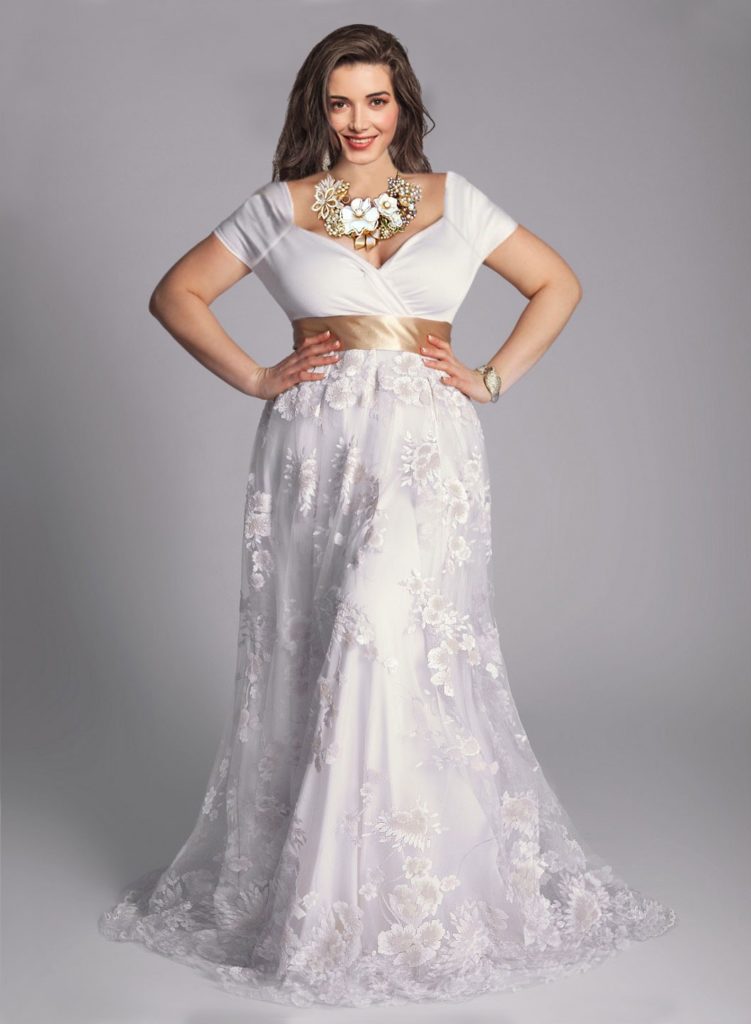 Natasha: What would you say are some of the biggest barriers to entry for newcomers to the fashion industry? 
Yuliya: 1) Really knowing what you do and making sure that resonates with the market. Many people want to design these outrageous different designs only to find out the market doesn't care for that and really wants something to wear. It's important to understand your demographic but it's the easiest one.
2) The actual development of the product. This is the most costly and time-consuming aspect of the business, and that's the reason why I created Bootstrap Fashion.
3) Competing in the market place. I believe that can also be overcome by not selling just a fashion item or design, but really taking a stand for something important for you. I think in today's world, consumers are so over-desensitized with an enormous amount of cheaply-made very stylish garments. I mean there's so much out there. They're basically made by slave labor. So taking a stand, whether American made or standing for something beyond yourself that will make a difference in the world.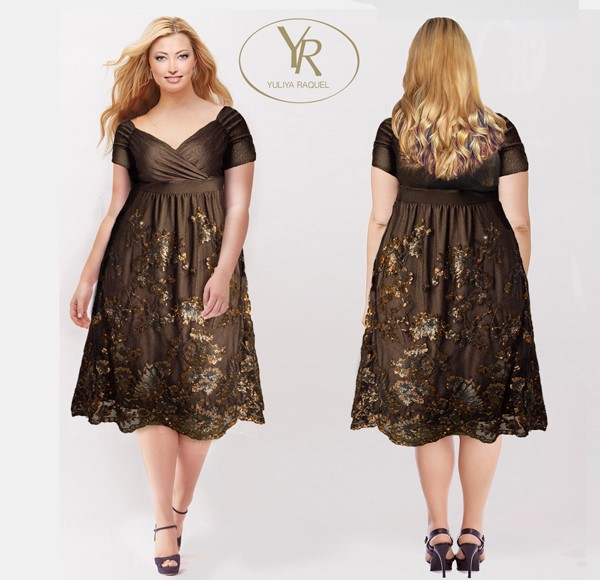 Natasha: What type of knowledge does is required for fashion designers to succeed in the business of fashion? 
Yuliya: There are two types of fashion designers. First, there are designers who are very hands on and need to understand the entire process. Then, there are designers who have more money and a vision and can project manage and subcontract the entire process to others to the point where they don't need to understand a lot of things. I've met both types of designers and both can be very successful. I think you need to at least have good taste, be an excellent project manager and be an excellent communicator.  You have to understand fit and you have to understand the concept of design and concept of garment structure. Ideally it would be great if you knew how to sew, but I've seen and met a lot of designers who don't sew but are extremely successful. Communication is important to transport your vision onto paper – so technology is catching so it is very likely that people will be able to not have a lot of skill and still create a line.
Natasha: What are some of the most costly mistakes you see fashion designers/entrepreneurs make? 
Yuliya: They invest enormous amount of money to product development that nobody wants to buy. Then they're out of business and are burned out. I think, first thing a designer needs to do is to research whether there's a market for the product before investing any money into developing it. So make a 3D mockup or create an illustration that conveys the design idea and put it in front of your market to see if they like it or not. Get as much feedback as you can. Once you get the feedback, then you can actually go forward with product development and invest money into that.
Natasha: Are there any specific indie designers in the plus size fashion world that you're currently impressed with? 
Yuliya: I really love JIBRI – I'm so impressed by her and I like Monif C too. They are doing such a great job! They are really great designers. Also, I'm really impressed with Kiyonna and I love where they're going and the passion that goes into her stuff. The mainstream brands are great, but I am a bigger supporter of independent designers. And, I really would like to see the big corporations buying and working with these indie designers. I think the plus community, by supporting and empowering small and independent designers, is making a stand as most of these smaller companies are investing more in ethical manufacturing. I think consumers have a lot of power, so instead of buying a $25 skirt and throwing it away after a few washes, why not spend $125 on a high-quality skirt that you can wear for several years.
Natasha: Can we expect more gorgeous plus size looks from you down the line?
Yuliya: When I started BootstrapFashion to empower other designers, and then I realized that I'm still a designer myself. So I'm actually launching my own line, Yuliya Raquel, both ready to wear and Made-To-Measure. I'm mainly focusing on wholesale part and custom individual design. I decided it's time to empower myself!
When you think of fashion empowerment, Yuliya definitely should come to mind. Thanks to her, you too can find the power of fashion for your business or for your own personal hobby 😉
~ Natasha