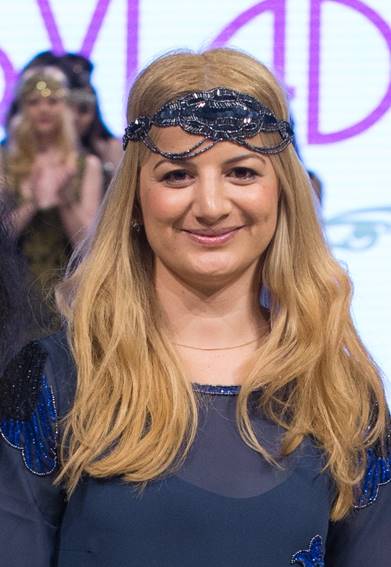 The first time I saw the collection from Gatsbylady, I was blown away and knew I had to find out more about the brand, the clothes and the visionary behind it all.
Rojda Hoda is the creative mind behind Gatsbylady. She started sewing and designing clothes since she was a little girl and has a postgraduate degree from University of London and MSc degree in Fashion from one of the leading University in Great Britain.
In 2010, she and her husband started Gatsbylady.
Gatsbylady was invited to showcase their F/W16 collection at Vancouver Fashion week runway and were the only designer brand on the runway with straight and plus size models. Their collection caught the eye of Vogue UK and AOL Channel in USA and had great press coverage.
What sets Gatsbylady apart is the quality of the fabrics, their unique hand embellished designs and the flexibility of their fits. Their designs are individual, effortless, comfortable and fit every shape from size 0 to size 30. 
Check out my Q&A with Rojda Hoda!  
Natasha: What is the story behind Gatsbylady?
Rojda: I worked within the high fashion designers industry for many years. I had dreamed of setting up my own business and designing beautiful timeless dresses for every size and shape of woman. The way I feel each day. In 2010, my husband and I started Gatsbylady and since than our family business is growing each day.
Natasha: Where do you find your design inspiration?
Rojda: I love designing wearable pieces and take my inspiration from my customers. I keep very close in touch with them by replying all their emails, taking their calls and what's up messages. I just listen what they want and design according to their needs. I cannot imagine myself being away from replying their messages and taking calls.
Natasha: Describe who is your typical customer.
Rojda: I design for all the sizes and every shape of woman. So, I don't really have a typical customer target 🙂 
Natasha: If you had to pick, what's your favorite item from Gatsbylady?
Rojda: This is a very difficult questions to answer for me. Because when i design i feel it and name it accordingly. Each piece has an emotional touch for me. So, can't pick one. sorry 🙁
Natasha: What's your best-selling item?
Rojda: Thankfully i have many best selling items. Namely, Beatrice, Hollywood, Isobel, and many more 🙂
Natasha: How would you describe the current UK fashion industry?
Rojda: In terms of styling – they are more modest and scare to show off their body compare to USA.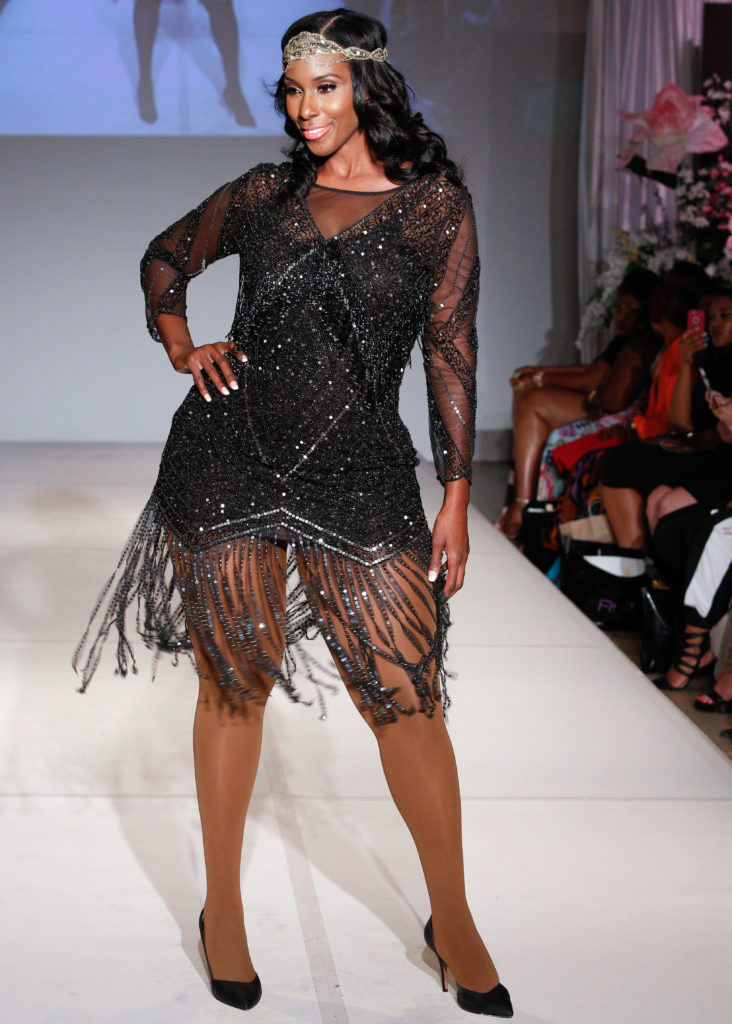 Natasha: Does the plus size community have a significant presence in the UK fashion industry?
Rojda: Plus size community has not had the significant presence yet. However, it is growing. I must point out that majority of plus size ladies still do not have the courage to show their body part. They want to hide their arms, tummy and don't wan to show their knees. I don't see them as happy as they are in USA. We also have handful of plus size models and bloggers. We found it very difficult getting the right plus size models for our photo shot.
Natasha: What attracted you to FFFW this year?
Rojda: FFFW has been planned very well with many events going on through the week. We saw this as great opportunity to have more exposure for our brand in the USA. Majority of our customers come from USA, so we wanted to be local to them by attending FFFW. Recently we exhibited at Magic Project womens and we had great response from beautiful high end vintage boutiques across USA. So, over all we are very happy and coming back for another season to FFFW.
Gatsbylady can only be described as a timeless and elegant size inclusive brand. I don't know about you, but I'd be happy to be a Gatsbylady anyday of the week!
~ Natasha