Nina Monique is the CEO & Founder of Nina Monique Voluptuous Boutique (NMVB), a stylish & vibrant plus size clothing line. NMVB was created for the voluptuous woman who is rebellious, sexy & professional. Originally slated for a career in Journalism, Nina grew so frustrated with the lack of stylish clothing for voluptuous women that she decided to create a line to fill that void.
As someone who was bullied as a child and was recently in a abusive relationship, Nina is living proof that negativity can be transformed into positive energy. The best revenge in life is to pursue your dreams and do what makes you happy despite the haters out there!
Natasha: Tell me about your bullying experiences. 
Nina: I remember a specific bully from grammar school who lived in my neighborhood. This girl used to throw paper at me in class and made fun of my complexion, the fact that I wear glasses and my weight. One day, she physically assaulted me while I was with my friend; the funny thing is that I still occasionally run into her on the street. More recently, I was in a relationship where I was verbally abused. He used to tell me that I was "too fat and too ugly," and no one else would want me. Thankfully, that relationship ended in 2012. That was a very dark and negative time for me.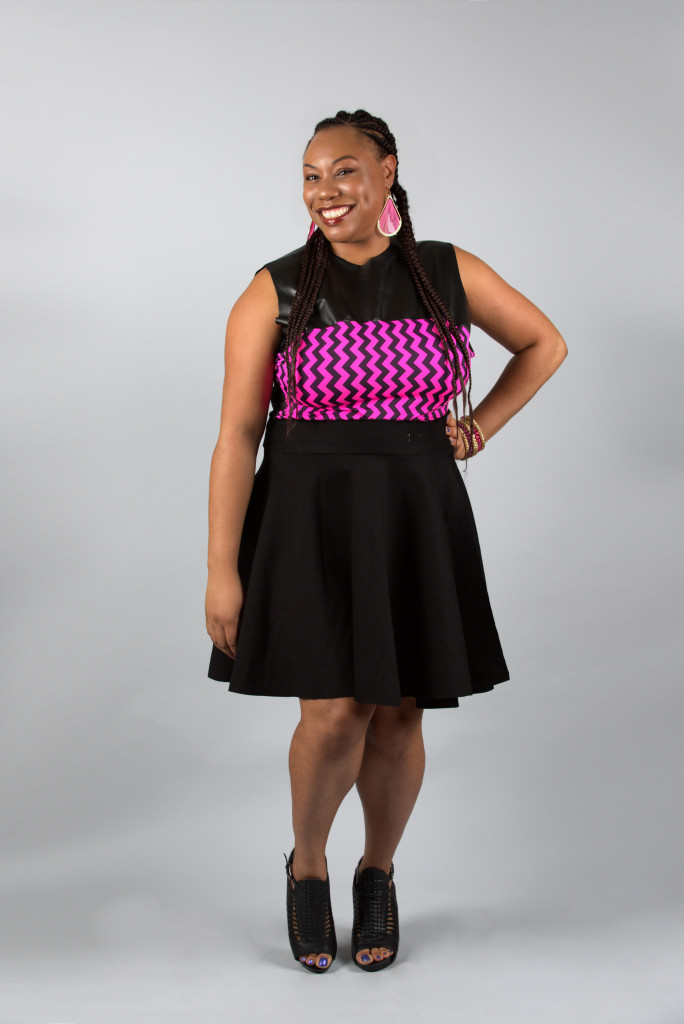 Natasha: How were you able to overcome the negativity?
Nina: My mom taught me that we are put into situations in life so we can learn and grow from them; because of this, I've able to put the negativity behind me and harness what I've learned from those experiences to create something positive. I've always wanted to start a business that involves helping people create a more positive image of themselves. Prior to starting my clothing line, I wanted to launch a magazine for inner city youth, but that venture fell through. I hope to revisit that idea again in the future.
Natasha: What do you hope to accomplish with your clothing line?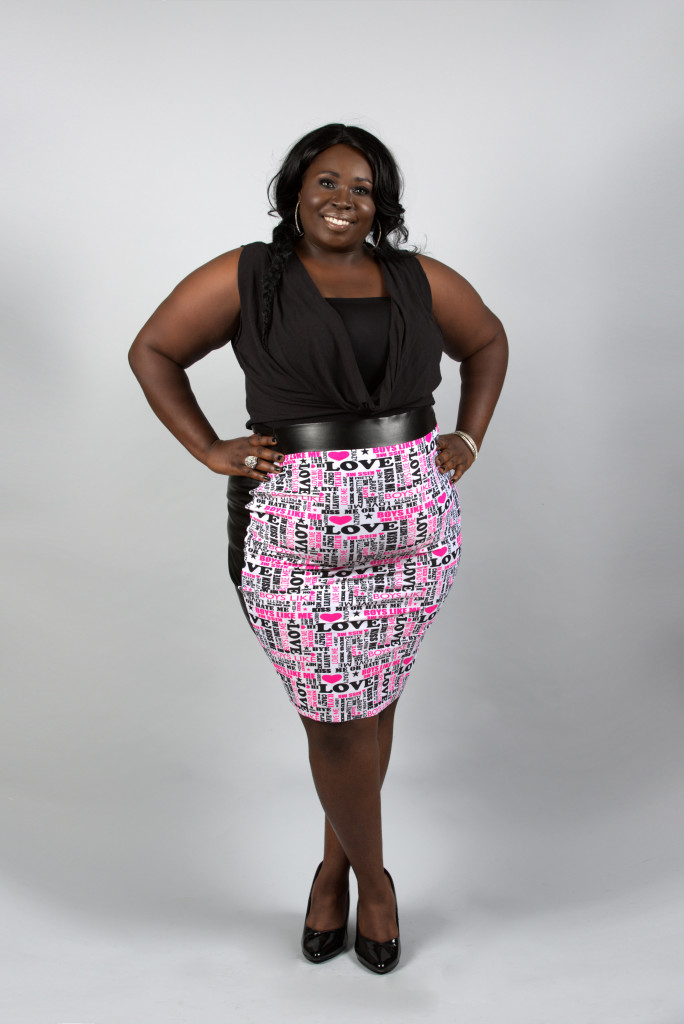 Nina: NMVB is here to help women accept who they are! My looks are about loving yourself because women need to appreciate their bodies and be happy with what they have. "Many young people don't do that today. When you don't embrace everything about yourself then you attract the wrong people in your life. I want NMVB to help women love and embrace everything about themselves.There is nothing like embracing your curves and accepting the beautiful woman that was created to be different from the rest".
Natasha: What inspires your designs?  
Nina: There are three unique sides to me and my designs are a mix of rebellion, corporate, and sexiness. Tiffany Sheppard is the Company Designer for NMVB but I have the initial creation/vision and Tiffany does the re-sketching, coloring and fabric choice.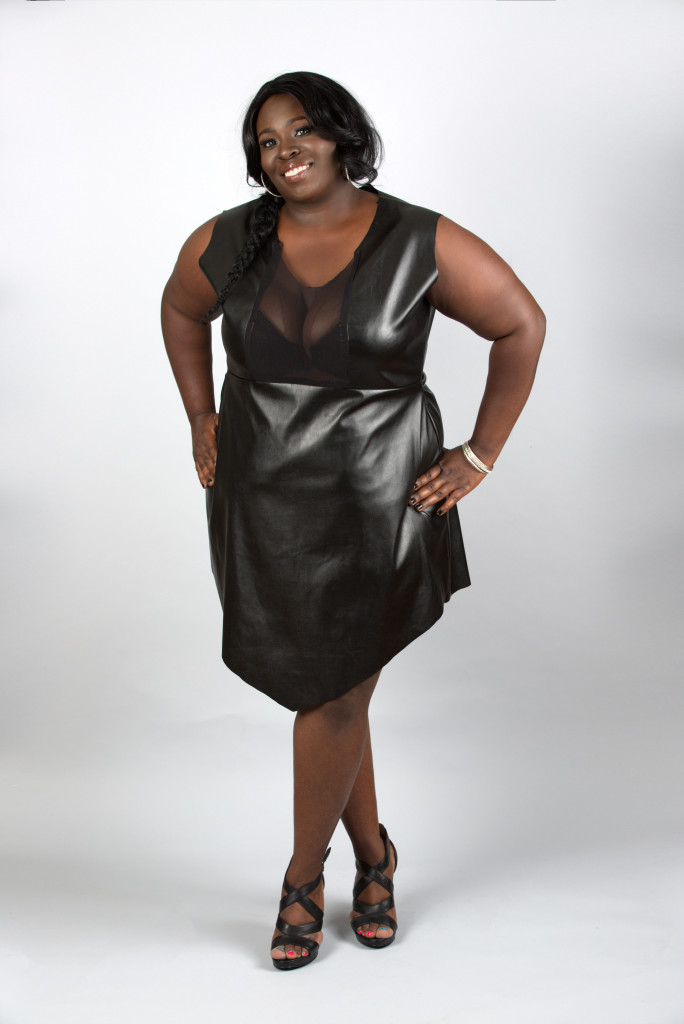 Natasha: What are your favorite types of materials to work with? 
Nina: I love to work with lots of colors and prints. Stretch cotton, stretch leather, and lace are all great to work with! 
Natasha: What adjectives describe NMVB?  
Nina: Bold, Sassy, and Sophisticated!
Natasha: Where are you making your clothes and where can your customers get NMVB? 
Nina: It is important that we make our clothes in the US. We will be selling online on our website and are aiming to launch in January 2016.  I spent 4 years preparing for this launch and I can't wait to take things to the next level! 
Natasha: Would you say your past helped you get to this point? 
Nina: Absolutely! If I didn't go through everything I wouldn't be able to be comfortable with my decisions now. Yes, I went through painful experiences but I am still here. My grandmother owned a club when I was 6 years old. I really admire and respect my grandmother for being so stern and nurturing with her employees. She used to take me there in the summer where I watched her run and grow her business in Paterson, NJ. I didn't realize it at the time, but those were invaluable experiences in my life. 
Natasha: What should customers feel when wearing NMVB? 
Nina: My customers should feel bold, sassy, confident, spontaneous, and rebellious.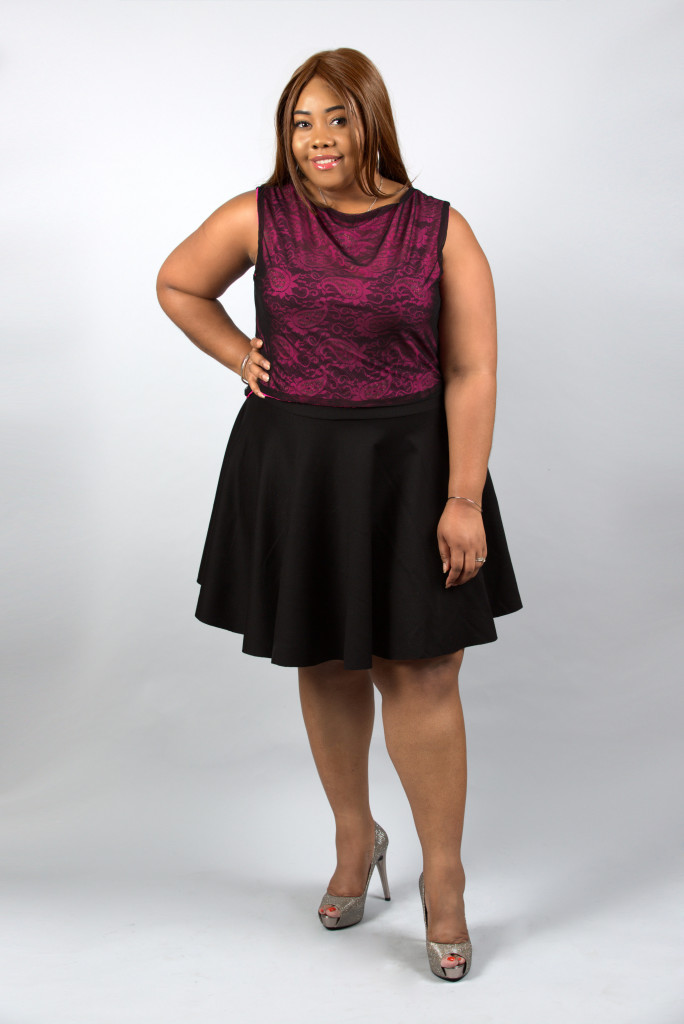 Natasha: When people think of Nina Monique, what do you want them to remember?  
Nina: That negativity and adversity can always be transformed into something positive. I was a victim of bullying and want others who are being bullied to know that it just because others may say or do negative things to you, it doesn't mean that you can't pursue your dreams and make them a reality. You never know what kind of impact you can have on someone. I want to be that person for others.
CLICK HERE TO PURCHASE NMVB Ts!!!
You can follow Nina at:
Facebook: Nina Monique Voluptuous Boutique
XOXO
~ Natasha