Xpandasox® College Ambassador Program  
Are you interested in giving back to the community while being instrumental to the growth of a revolutionary product? 
XPANDASOX® is a patent-pending innovative new sock concept. Inspired by boots that have a stretch panel for better fit, Xpandasox® features the amazing Xpandapanel™ that stretches to 24+ inches and contracts to fit your body and stay up without binding, allowing for incredible comfort and style.  
This is the ideal problem solver for a wide variety of people including athletic women with muscular calves, frequent travelers with swollen legs, pregnant women, plus size women, and women wearing wide calf boots who want socks to wear under their boots. They also offer unisex styles that are available in men's size 10-13 for men who have athletic/wide calves.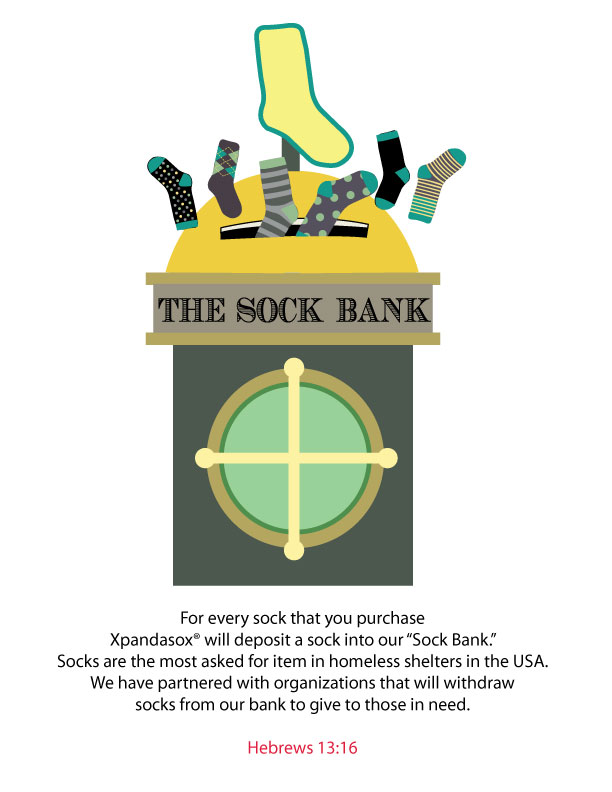 In addition to solving a problem, Xpandasox® seeks to donate as many socks as possible to those in need. For every pair of Xpandasox® purchased, they will deposit 1 pair into our "Sock Bank." Socks are the most asked-for item in homeless shelters in the USA, and they have partnered with organizations that will withdraw socks from our bank to give to those in need.
As a college ambassador, you will be a sales and marketing representative for Xpandasox®. Part of your responsibilities will include wearing, selling and encouraging your fellow classmates to spread the word on the company mission and products.   
How do you become an ambassador?  
You need to be at least 18 years old  

You attend a college or university in the United States   

You enjoy speaking with people and explaining the product and company   
What you'll get as an ambassador: 
Free pair(s) of Xpandasox® for your personal use! 
Ability to earn a commission on each sale of Xpandasox® 

Being involved in a mission-driven company that gives back to the community 
If you are interested in applying to be an ambassador, please send an email to Natasha@www.dressingroom8.com.