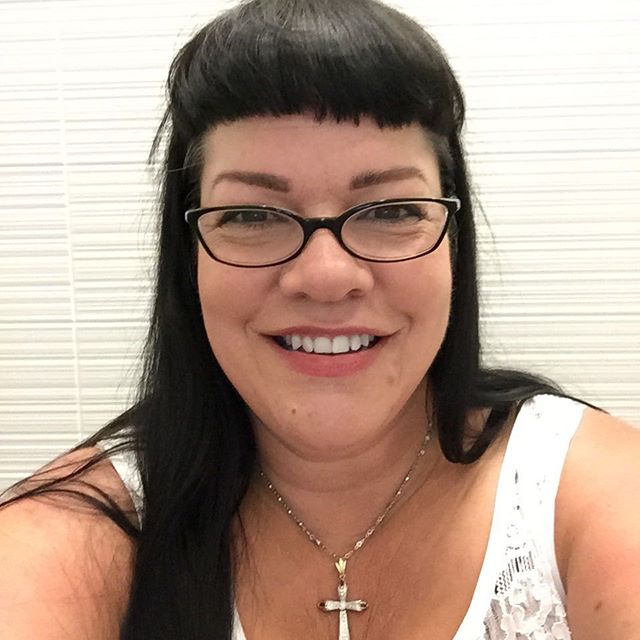 Liz Munoz joined Torrid, in June 2010.  She took on the role of SVP of Design in 2013 and built a team of the best design talent in the business. Her goal: unmatched fit, superb quality and amazing style. Torrid is now the hottest name and fastest growing brand in plus-size fashion.
At Torrid, Liz finally designs clothes that actually fit her—and so many others like her who have been searching for fashion in the 10-30 size range.
Check out why we love Liz and the great job she is doing at Torrid! 
Natasha: Can you briefly describe a day in the life of the VP of design for Torrid?
Liz: I try not to over schedule myself in formal meetings; I think great moments happen spontaneously. There are days where we have impromptu meetings and conversations in the spur of the moment and often that leads to great product ideas.
Everyday I check on the fit sessions, to ensure styles are looking the way they should—a good portion of the week is dedicated to fittings. I then check in with the design teams on how the collections are coming together, how the artwork is looking and how the color palettes are coming together. After that, I check in with our production department and make sure things are still on track to arrive to stores on time. The crazy thing is that at any given point we are finalizing designs on spring, designing summer and fitting holiday and starting to think about fall. We are managing an entire years worth of product all at once.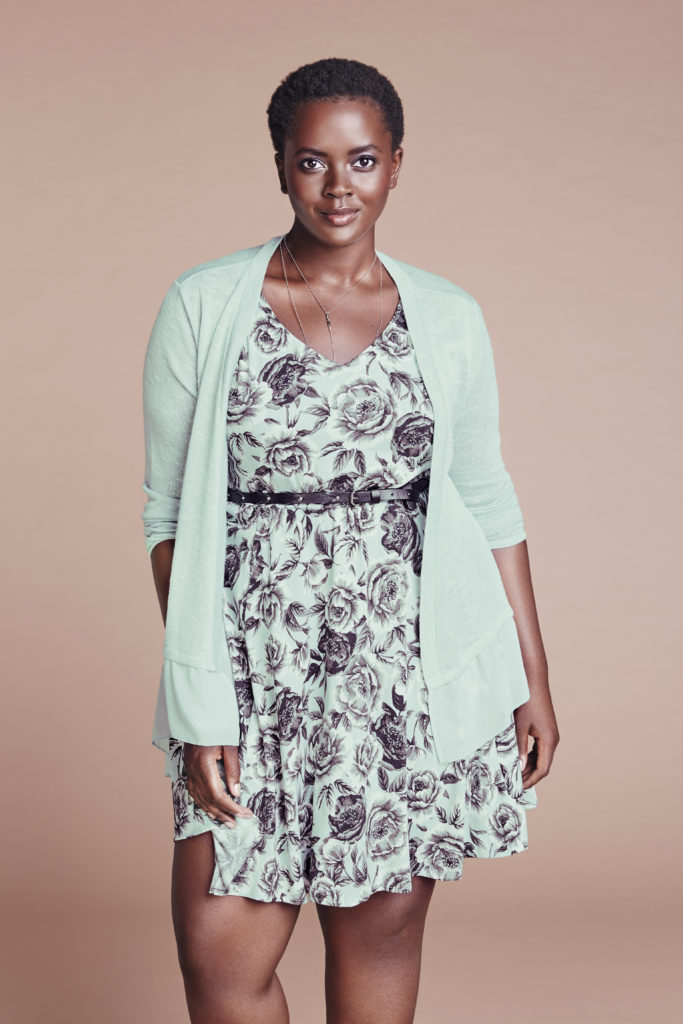 Natasha: So the whole world is in love with the new jeans campaign because it hits so many sweet spots -­‐ can you briefly describe Torrid's approach to designing the perfect jeans for such a diverse range of bodies? 
Liz: I have a background in denim and one of my true passions in the design and fit. It was an honor being a part of the #InMyJeans campaign because Torrid takes building jean very seriously. Great denim is about fit, fabric and finish. We select and test the right fabric, we fit the same jean repeatedly on a plus size fit model and then we hand work every finish and wash. Truly, the finish product is a one-­‐of-­‐a-­‐kind piece. We cater to a customer that for many years had to settle with fashion, we never want her to feel like that again.
Natasha: In recent years, Torrid has successfully given plus size women a collection of beautiful swimwear and now jeans -­‐ what's next in line?  
Liz: What's next? Good question. At torrid we build product in a very personal way. We think to ourselves 'what do I really want? What do we love?' then we go out and build that. So what is next? We are in love with our bras and panties, we love our sleep collections and we are all about shoes. I am selfishly always looking toward all of our products that make me feel great when I put them on.
Natasha: Can you paint a picture of what the design creative process is like at Torrid, from concept to final product?  
Liz: Our team travels the world looking for inspiration. We also research trends and build color pallets. In addition to that, our team of artists create prints and graphics and our designers design garments. Our merchants then work out the assortments, as well as labor over getting the right amounts of clothes delivered to stores. Then the marketing department works on delivering the messages to the customer. We're a well-­oiled machine and work very well together.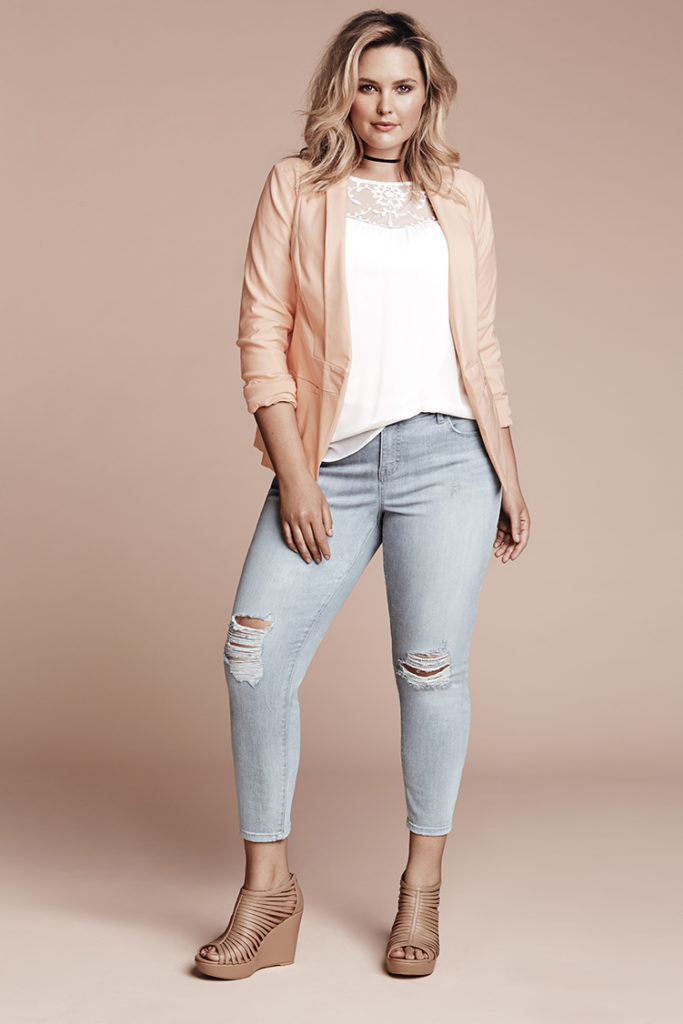 Natasha: What is something you think the general straight fashion industry can learn from the plus size fashion industry?  
Liz: Take the time to get to know your customer and respect her. If you don't get the product right, the customer won't buy it, no matter how desperate you think she is.  
Natasha: The plus size fashion industry has so many dynamic parts to it such as the retailers, indie designers, bloggers, models and body activists ‐ what is something you find to be the particularly inspiring or interesting within this world?  
Liz: What I find exciting about what's going on in this world is that this movement is generated and fueled by the customer. She said, "Enough, I want something better" and it's happening. Even if it's only happening at a few companies like Torrid, it's happening. At Torrid, we have a huge respect for our customer. I've never worked anywhere where this respect exists to this level.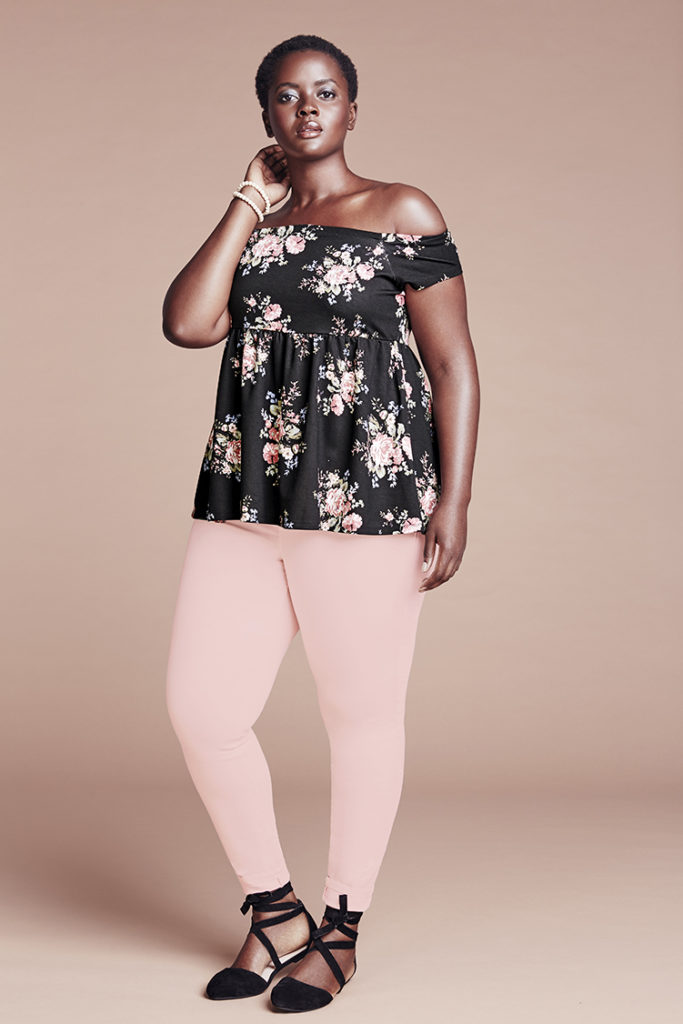 Natasha: Do you have any personal favorite items or collections from Torrid?  
Liz: I love our denim. I've worked in the premium denim industry for years and never got to wear the jeans I helped build until I was at Torrid. Nothing feels better than great fitting jeans, they make my day. I can say this sincerely, our product makes me feel beautiful, but denim really excites me and keeps me feeling young.
Torrid consistently provides the plus community with innovative, beautiful and great-fitting clothes; that's no surprise with a VP of Design who brings a unique level of passion and skill to her job every day. Thank you Liz!
~ Natasha