This post was sponsored by Christopher & Banks. My opinions are all my own.
My readers know that I'm always in search of clothes that are fashionable and comfortable – if either one is missing, then it doesn't work for me, nor should it for you. While we each have our own definition of what fashionable is, I think comfort is universal, in the sense that we all know when we're comfortable in something.
In Christopher & Banks, I've truly found a brand that is consistently hitting both the comfort and fashionable marks for me. What's really great about their selection is that they have a great selection of looks that are chic and effortless. I especially like that there's also a some boldness as well. 
Shop: Easy Wear Animal Print 2-fer Cardigan | Easy Wear Straight Leg Pant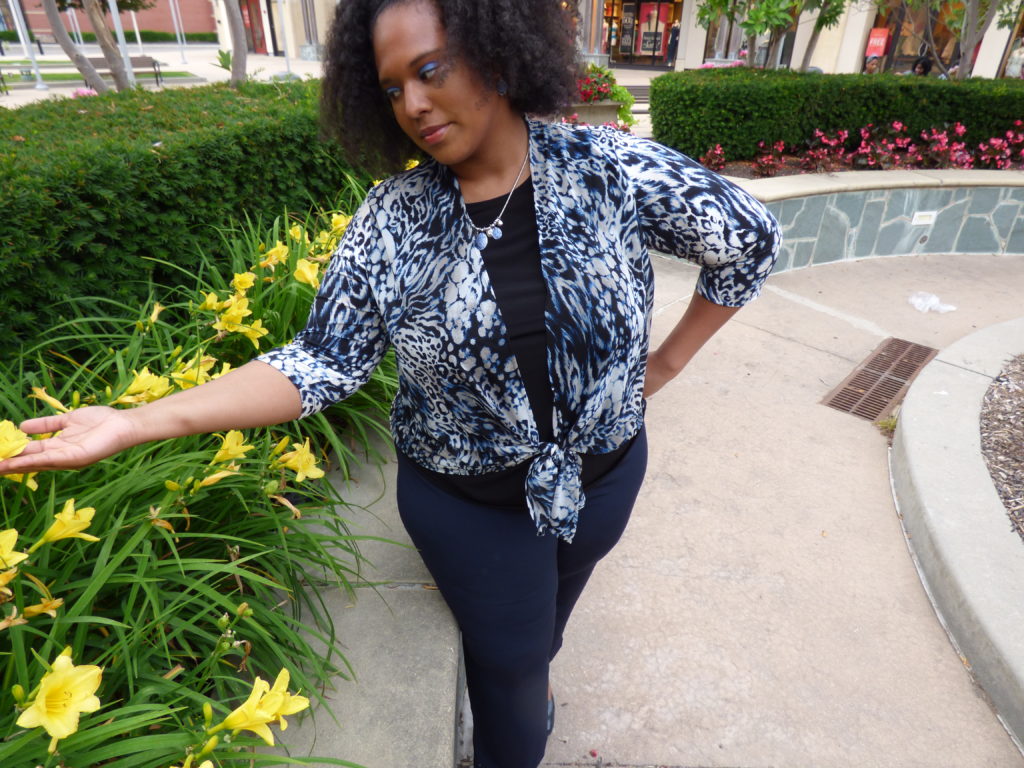 Multi-functional clothing is what every woman needs. The Easy Wear Animal Print 2-fer Cardigan allows you to tie the shirt in whatever way you need and like – not to mention the print, which is now one of my favorites.
The Easy Wear Straight Leg Pant is so smooth and easy to wear you're left feeling like you're wearing your favorite pair of soft pajama pants. It also pairs effortlessly with the Easy Wear Animal Print 2-fer Cardigan.
Shop: Enmal Silver Statement Necklace | Evette Enamel Earring
Ladies, we can never forget the accessories for our outfits. Here, to my complete my very fun blue look, the Enmal Silver Statement Necklace and Evette Enamel Earrings really completed this entire look.
Interested in saving 60%? Only valid between July 6-12 – Don't miss out!
~ Natasha