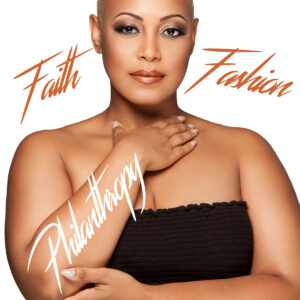 Anita Hawkins is a force. I had the pleasure of meeting this fabulous woman during Full Figured Fashion Week NYC and knew immediately that this woman had it going on!
Anita grew up in Gary, Indiana, where her entrepreneurial spirit took flight when she was still in her teens. Upon inheriting her grandmother's hair salon, Anita did what very few young women her age would have had the insight and resolve to do…she worked it!
After getting her cosmetology license, Anita grew her clientele by operating both in the salon and going house to house servicing clients who were unable to travel to her location. This was to be the first of many successful business ventures for the tiny young woman with big dreams.
Most recently, Anita established Lady Eloise, LLC, under which she operates her new healthy lifestyle restaurant franchise Fresh Healthy Café. And, now she can add self published author to a very long list of accolades.
CLICK HERE TO READ MORE ABOUT ANITA HAWKINS STORY
Natasha: What should readers expect from your book The Storm After the Storm?
Anita: Tears and lots of transparency. The book is very therapeutic and many will realize the importance the blessings they have in their life. I want teen moms to gain the knowledge from what I have learned. Women can uplift each other. Family means the world to me. Parents need to know that children actually pay attention to the world and their household. Parents need to pay attention to their children. And, people need to be mindful of what children are being exposed to. 
Natasha: What are some vivid experiences you shared in The Storm After the Storm?
Anita: My father was more concerned about self image and what others thought about him having a pregnant teen. There are moments and experiences that I could never forget included in the book. People need to remember that the words you share with others stays with them. And, words do hurt!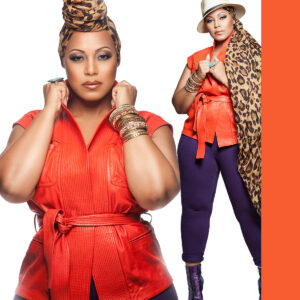 Natasha: You have been modeling since you were 4 years old. What are the things you love most about the fashion industry? 
Anita: I love standard runway! With the plus size fashion industry, we are happy and are having fun. You meet such great people in the community. 
Natasha: What are common mistakes aspiring models make?
Anita: 1 – They don't study and do research on what it takes to be successful 
2 – Not be a walking billboard for you and what you represent. I share with my mentee's all the time that you never know who your are going to run into. 
3 – Not come prepared! Never show up without being prepared.  
Natasha: What are traits a model needs to be successful? 
Anita: 1 – Be comfortable with what you are doing 
2 – Remember you wear the clothes. Not the other way around! 
3 – You have to be willing to learn 
Natasha: Why did you wanted to start Fresh Healthy Café? 
Anita: I have always wanted to open a restaurant. When I was diagnosed with Thalassemias, it was a real wake up call.  When the doctors informed me that I would need a bone marrow transplant or blood transfusion, I decided to make the nutritional changes I needed for my life. I became a vegan and made the conscious decision to make healthy choices. Eating healthy is so important. Getting kids involved is really the key! If you start with children's nutrition then that is where you will have a real lifestyle change in a household. I will open Fresh Healthy Café in Prosper, TX. 
Natasha: What are some things you wish you knew before becoming an entrepreneur? 
Anita: 1 – Learning how to say No! 
2 – Take time and not rush into things 
3 – Not everyone will be an advocate for you! 
4 – People will tell you something that you have on the inside that you didn't realize you had.  
Natasha: What was the worst advice given to you?  
Anita: Stop doing what I was doing. I have been told that I am doing too much! However, not everyone will understand another's journey. 
Natasha: What is the best part of being your own boss? 
Anita: 1 – Setting your own schedule!
2 – You have the freedom to do other things
3 – Multitasking! You can achieve 2-3 things at once.
4 – You don't have to be put in a box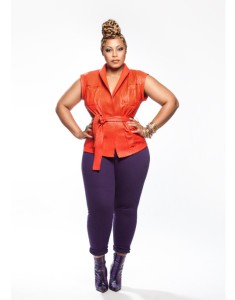 Natasha: Anita Hawkins is ______ (Who is Anita Hawkins to the world)?  
Anita: Happy, Go- Getter, Unstoppable, Fearless, Transparent and Approachable.  
I admire Anita for her endless drive to be the best woman she can be! Let her path show you that you too can achieve small, medium, and big dreams. You deserve it! Go for it!
XOXO
~ Natasha