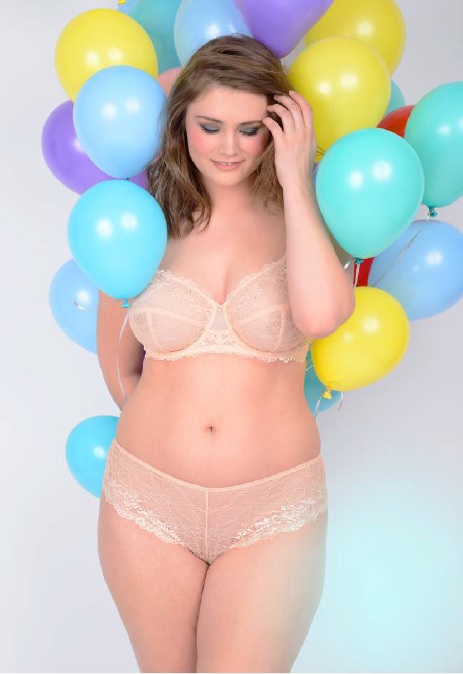 Feeling good starts from the inside. Our subterranean garments really make our outfits look that much better. Luckily, brands like Q-T Intimates are giving women of ALL sizes just what we need to really fall in love with our fashion 😀 .
Thankfully, I was able to sit down with Meryl Kutzin, V.P. of Production & Merchandising, and Liz Marrell, Design/Creative Director, to learn more about Q-T Intimates.
Meryl started her career as a Merchandise Manager at Manhattan Industries.  She then joined her family's business, Q-T Intimates, and transformed the company into what was an all white basic bra manufacturer, into a brand that features fashion, essentials, nursing, and shape-wear.
While, Liz, a former ballet dance, began her career in fashion as a Planner at Jones Apparel Group and then Merchandiser at Felina Lingerie.  Earning a second degree in Design from Parsons, she became Design Assistant at Q-T Intimates and then later promoted to Design & Creative Director.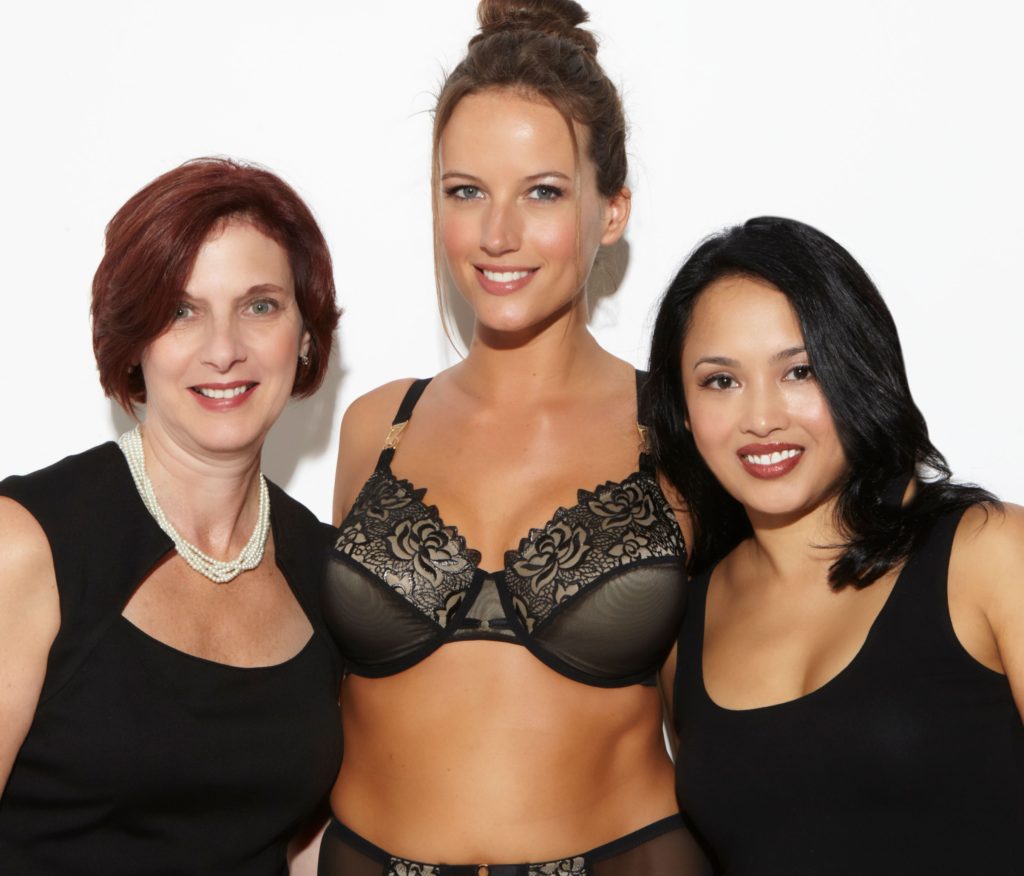 Enjoy my sit down with these lovely ladies of Q-T Intimates!
Natasha: How has Q-T Foundations been able to stand the test of time for over 70 years? 
Meryl: We have been able to adapt to the trends and the needs of the market. We find the white space in our customer's assortment and try to fill that void. Although we started as a foundation company with heavy girdles and basic white bras, we have evolved over the years as the trends have. We have gone into fashion for all sizes, plus sizing, nursing, pocket bras, dance bras, bras for post-surgery, bridal and Private Label. My husband and I have been working in the company for 42 and 34 years respectively and my son joined us 4 years ago to work on the technology and internet retailing. We have maintained our customer and employee base over the years and that has helped us withstand the test of time.
Liz: We've been able to evolve and adapt to the fast-paced changes, by being able to zero in to what women need and want. We're always trying to find things that are missing and contribute our own experiences into what we wish bras had to offer.
Natasha: What are some key features of a great bra that women should look for?
Liz: 1) Does it have a great fit.  2) Can it withstand the constant wear and washing. (quality fabrics and trims).  2) Is it season-less (worn during any season).  3) Can it satisfy all current fashion trends.
Natasha: Women often have trouble finding the right fitting bra (myself included) – what tips do you have on how women should bra shop to ensure the best match? 
Meryl: Try on all and every style, manufacturer and design before buying a bra. Don't settle for the size you were or the size you think you are. Get measured and then still try on a variety of bras. Measuring your size is only a guide, and all bras do not fit the same.  Not every bra style is made for every woman's body. Size should not worry you when shopping for a bra. It used to be a stigma to be a "D" or a "DD" but that's an average cup today and size is only a matter of your mind. If you don't mind, it doesn't matter. Wear a bra that supports and fits you properly and don't settle. Like a pair of shoes it won't get more comfortable as you wear it.
Liz: Also, being aware that your bra size will also change as your body changes.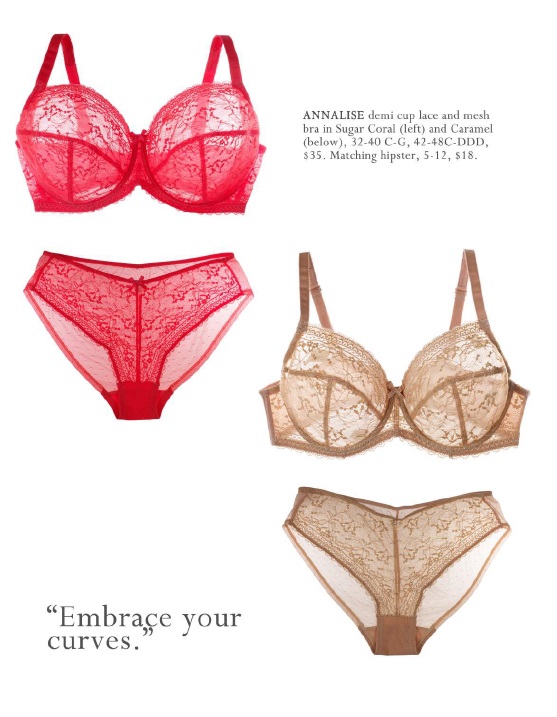 Natasha: When women think of Q-T Intimate, what should come to mind? 
Meryl: Woman should think of Q-T Intimates for all their bra needs. We stand for quality, fit, price and style. We strive to have the best fit and styles at very affordable prices. Customers should think of us as their one stop bra store.  In our nursing bra lines we use the tag line that we stand for the 4 "F's: Fun, Fashion, Function, and Fit.
Natasha: What are some of the current trends in intimate apparel we can expect to see in the QT collection? 
Liz: Our fashion bras are trending towards soft padded cups, with flexible wires – no one wants anything hard these days. For colors, the trend is jewel tones, especially for Fall. The new "2 fit U" bra in our Essentials Collection is a wireless bra that can be adjusted to 3 band and 3 cup sizes, lending versatility to 1 bra.  The soft padded cup has enough "give" to fit as needed and the straps can be moved in or out, or worn as a cross-back. It all depends on what the needs are or what size she feels she is on any particular day.
Meryl: We tend to keep our trends more realistic and seasonless. We have the necessary season styles: strapless bra, the t-shirt bra, the athleisure/sport bra and shapewear for every woman. Within each of our "divisions" we have product in the current color palette, new fabrications and we include small details such as bow and strap interest. We are on trend with the panty silhouettes we design also.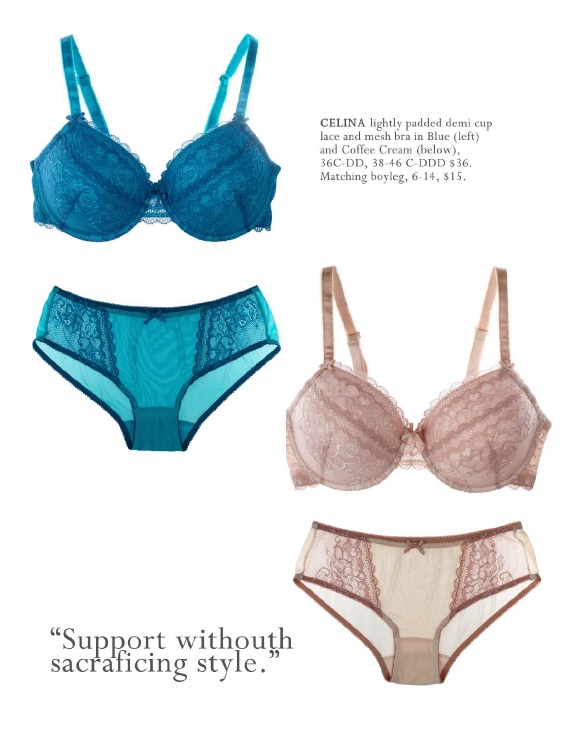 Natasha: Can you briefly describe the fit testing you put your products through, since fit is important in the plus community? 
Meryl:  Our fit technical designer, Joseph Lara, has many years of extensive fashion experience in evening gowns and intimates. He understands the intricacies of a proper bra fit and he's worked for many years developing molds and patterns for plus size labels. We use industry standard models who know how to fit a bra and relate the necessary adjustments need. We fit a full range of sizes before passing anything to the final step of pattern making and graded specs.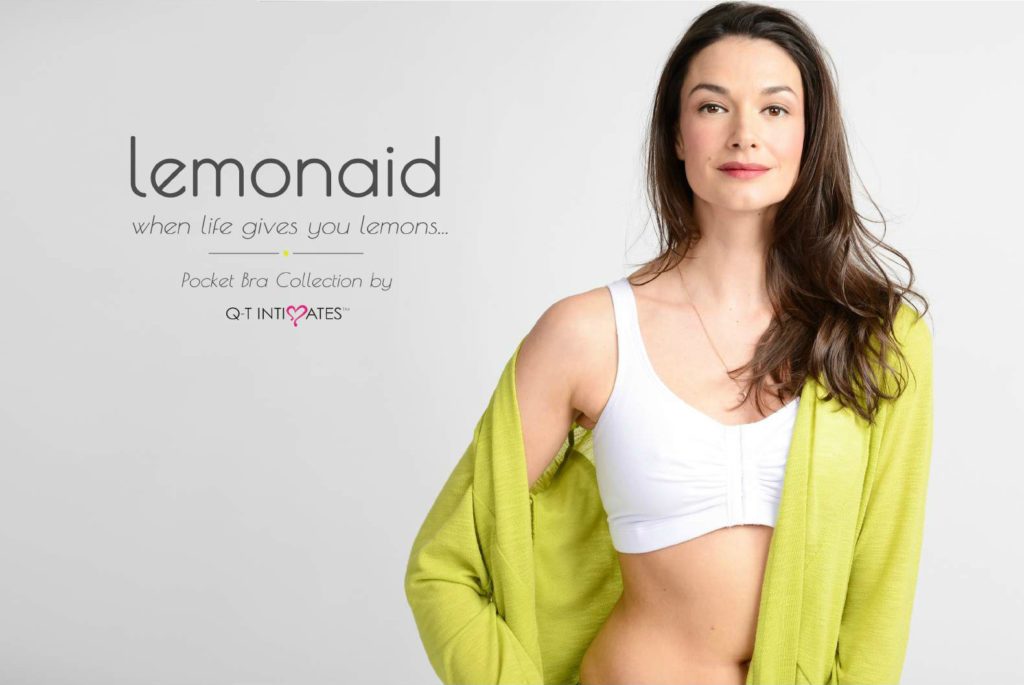 Natasha: What new products can customers expect from QT? 
Meryl: Q-T Intimates is always designing new product for our line and for many of our customer's private label lines. We travel the world looking at trends to add to styles we are designing. We recently added a full dance/cheerleading intimate line and it's doing very well with all the dance studios, recital companies and even some theater companies.
The new "lemonaid" line (we came up with the name months before Beyoncé's new album of the same name") incorporates the quality, fit and style for our bras with the added feature of a cotton pocket inside to be used as needed. Prosthesis, enhancers, or bra cup, can go into the pocket. The name came from the saying "when life gives you lemons, make Lemonaid". We wanted to give woman the opportunity to feel good about themselves while going through a life changing adjustment. As before, this woman still needs a great bra wardrobe at affordable prices. We are answering that need.
We have also been the licensee for La Leche League International Intimates for the past 11 years. We have a wonderful partnership with the League and a portion of all of our LLLI sales goes back to the organization to be used worldwide for the education and advancement of the benefits of breastfeeding. We continue to design and develop new product for the nursing mom and each quarter we introduce 2 -3 new styles.
It is definitely important to love what you share with the world. But, what is under our clothes is equally important – especially when you have brands like Q-T Intimates giving you many options to be over the moon with!
~ Natasha 
P.S. If you are in the NYC area today, you can snag one of the last spots available for an event with Q-T Intimates tonight. Get more details HERE!