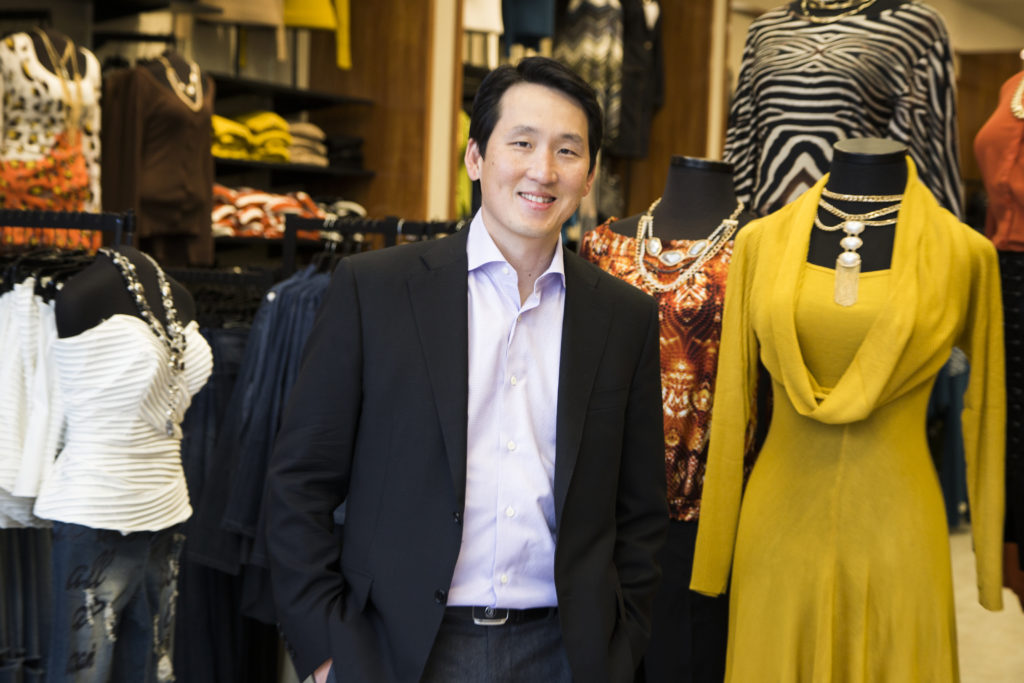 Ashley Stewart means many things to many people and communities. To Executive Chairman and Chief Executive Officer James Rhee,  Ashley Stewart represented an opportunity to save an important brand which stood for more than just fashion. I recently sat down with James at the Ashley Stewart office in NJ where we discussed his love for Ashley Stewart, what the company's values are, and how it operates like a disruptive startup today.  
Please enjoy! 
Natasha: Can you talk more about your thinking for taking over the leadership of Ashley Stewart? 
James: When I resigned from the board of directors to take over leadership of Ashley Stewart, a lot of people raised their eyebrows given my lack of day-to-day operational experience. For me, I saw an important brand in AS that I didn't want to go away. I think this business is historically very important. There are very few fashion brands, let alone plus size fashion brands, whose origins were primarily focused on African American women. If you walk into an Ashley Stewart store and can't see that this business is more than just a business, then you are not listening closely enough. Particularly given the origins of the business, you'd have three generations of women shopping in the store before church or for church. Our stores also operate as support groups. Many of our customers visit our stores 2-3 days a week. In our best stores, managers and associates know their customers as friends. They know the names of their customers' kids and are really connected. Particularly in the current world where a lot of this is going away – I was moved by it.
Purely as an investor/business person, I've looked at thousands of brands all my life and I've never seen a brand that elicits as much emotion and loyalty as AS. So I just asked: how is this business able to be around for 20+ years with a loyal customer base while losing millions of dollars every year? The answer is that despite all the failings of the business, the customers sustained this brand. She loved the brand. Even during periods of fashion misses, our customers forgave us and would still come back.
In the beginning, when the business was about to liquidate, my first goal was to give AS my life for 6 months to prevent it from selling for parts. I thought there was a chance that some major company would buy us, which would save a lot of jobs in local neighborhoods and save those relationships. But no one showed up because the business was in such disrepair. I grew attached to the employees and I felt even more conviction as an investor towards the brand — I loved Ashley Stewart even if no one else did. My team authored a brand new business model, steeped in technology and social media but grounded in the emotional DNA of the stores, and we gave this web of friendships a new company, a new home.
We now operate like a startup – we took the loyalty and brand name and we started from scratch. I'm really proud of my colleagues and my customers. We've been very transparent with everyone – we ask for help and speak with our customers. It's all heartfelt. To me, every AS store is like our home and you're inviting someone to your home every time they walk through the door. It's not just about the clothes but the whole experience. There's something unique that happens at our stores that doesn't happen elsewhere. Everything is so positive.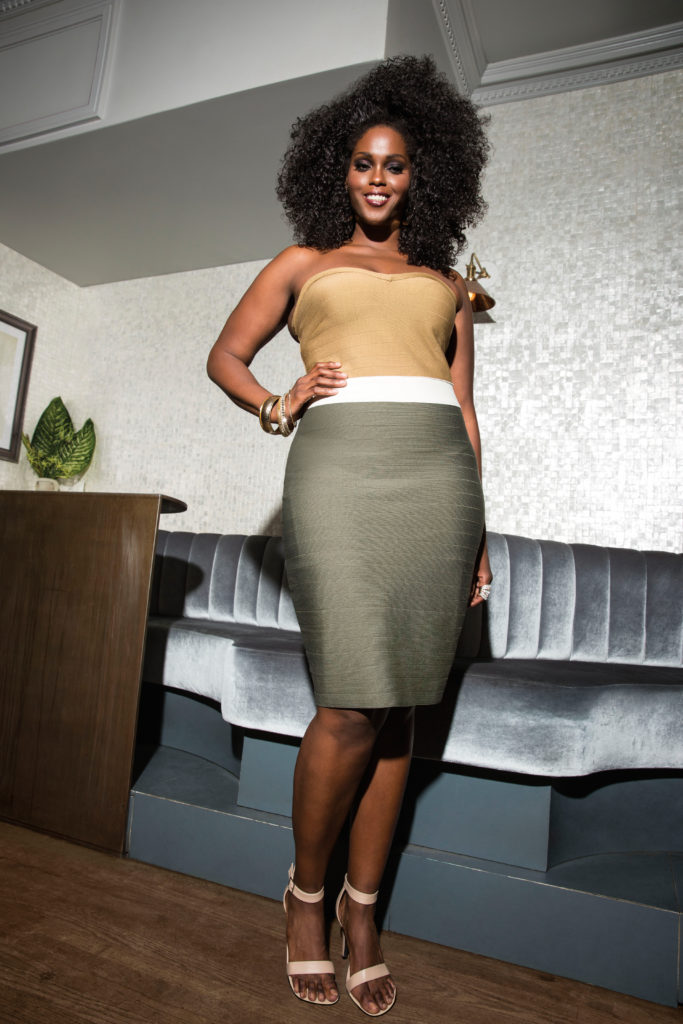 Natasha: What do you like most about your role with Ashley Stewart? 
James: I am the #1 advocate for Ashley Stewart. As CEO, I need to know, respect and fight for "her" more than anyone else in the company. Second, right now, I am the right person to create the environment where she can enjoy her friends. One day there will be a better person.  My priority is concerning "her", her friends, and building the best team to maintain that environment. That environment has gone from physical to digital. It is most important that we give what our customers are demanding because we know her. She trusts us, which is why we introduce her to new cosmetics brands like Ginger & Liz, Vera Moore Cosmetics & Mixed Chicks at the Rock the Block Event, a party we threw for our customers for free.
Natasha: What is the most notable thing you've learned so far in the plus size fashion business that has surprised you? 
James: What I enjoy at these events is how supportive the people within the plus size community are of each other; they've been forced to be very entrepreneurial and I like it. No one has taken the easy way and I respect it and I like seeing that in people. I've also been touched by how generous and supportive the plus size fashion community has been to me, a complete outsider, and what I've been trying to do. It's been very welcoming.
Natasha: Do you think AS has a competitor or nemesis? 
James: I think that when it comes to women's fashion, you have to be a bit neurotic because everyone's a potential competitor. With that being said, I view Ashley Stewart as not just a fashion brand and I don't think there's anything else like it. My first instinct is to view everyone as a friend, and that's how we approach all business.
Natasha: What are your thoughts on the plus size fashion retail market in general? Do you think it's vulnerable to disruption? 
James: I think we're trying to do a lot of disrupting right now both technologically and with media/events. We have a mix of fashion people, private equity people, and recently just hired an ex-Google employee to work here. We're attracting different people who like the transcendent value of being part of a winning team. I like to think our business stands for something very decent. It's an entrepreneurial environment and we operate like a family.
I was the keynote speaker for some technology conferences and for AS to be asked to speak at technology conferences – it just shows you the caliber of the team. This is the constant underdog brand and everyone wrote it off, and we said "no that's not going to happen" and our customers are fueling this.
Natasha: What is your leadership style? 
James: I encourage people to be very successful and see them for who they really are at the core – what they're really great at. It's a teaching culture here as I'm a former high school teacher. Everyone gets a lesson in business. I don't just want people to do things out of habit but truly understand why they're doing it.
In the beginning, I spoke a lot at the stores and went through why the business wasn't performing and taught them how to run a store. It's a teaching culture but also a hard-charging family with high expectations. The feedback comes from a good place. There are no secrets here. The reality is that I have learned more from my colleagues and customers than I have taught them.
Knowledge is power is more than a phrase, it is a principal we stick to.
Natasha: Any plans to open new store fronts? 
James: We are starting to open up stores again. We had to hold off on store openings initially to set the right operational foundation.
Now, we're finally in a position to start growing and coming up with innovative ideas to expand.
Natasha: Thoughts on the future of plus size fashion? 
James: I think in some ways there is a lot of innovation happening in plus size fashion and because plus size fashion is a more niche market, it'll push the envelope faster. You'll see more change just by the nature of its comparative size to the broader market, which will lag behind in comparison.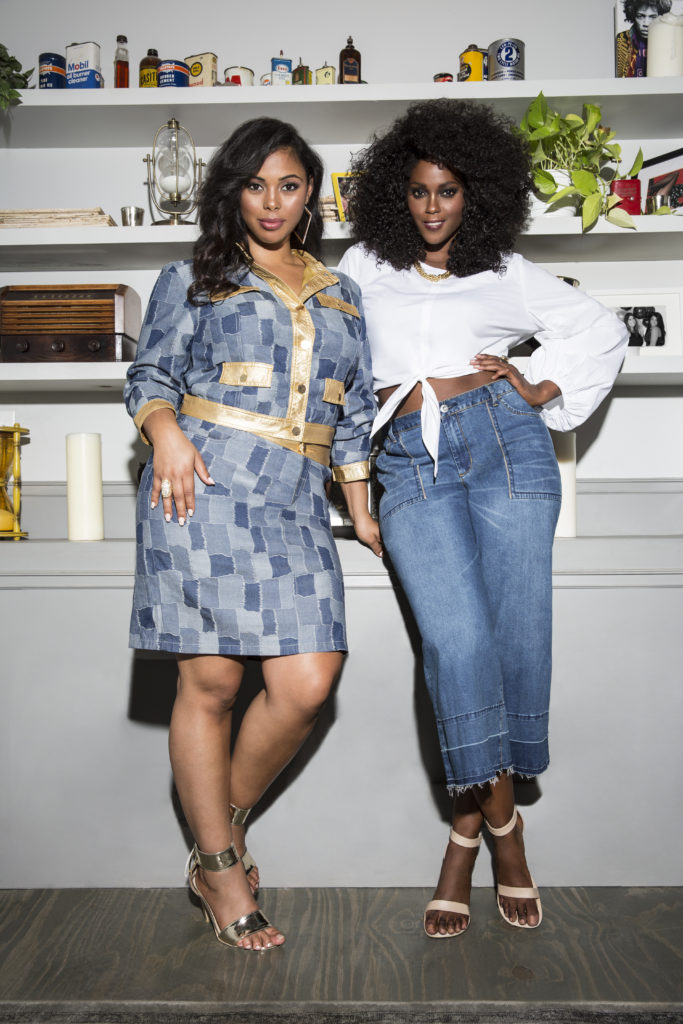 Natasha: What do you think about the whole trend toward fit technology? 
James: We're doing the best we can with fit but I don't think you'll be seeing fit technology, like heat/shape sensing mirrors, when you walk into an Ashley Stewart store because we're mainly about comfort and having our customers feel like they're walking into our house when they step through the doors. I don't think that particular technology is in-keeping with the AS brand. We currently are training all of our associates on how to assist women on bra fittings. The training video is also available for our customers – it's factual but also tongue-and-cheek fun. [end]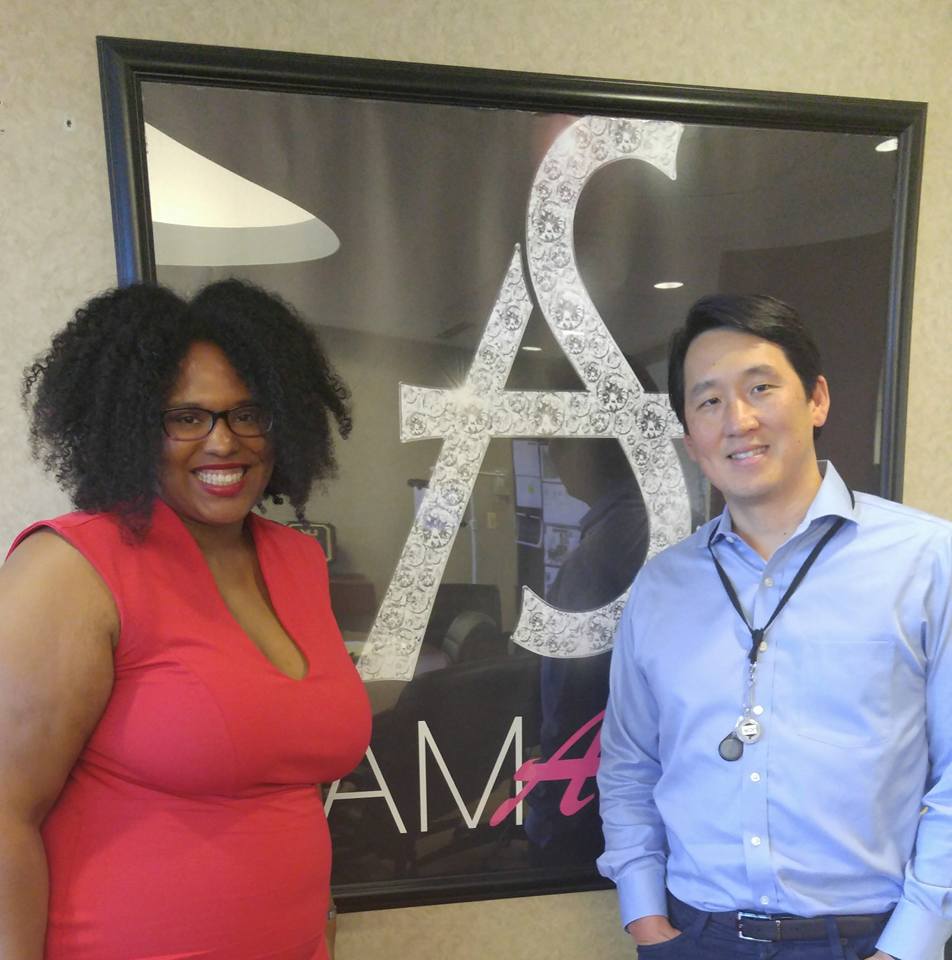 I am a huge advocate of getting to know the people behind the brands to achieve a deeper understanding of what the company stands for beyond their products. James and the AS team is the reason why Ashley Stewart has continued to be a warm and inviting shopping haven for the curvy community. I certainly felt the warmth from James and the entire AS team when I visited. They are living proof that a company with a mission, operating like a family unit is a company that will stand the test of life and forever keep the loyalty of its customer. 
~ Natasha